---
The photo shows two passage-tombs, of a group of fourteen, situated at Carrowkeel, on the Bricklieve Mountains, Co. Sligo, overlooking Lough Arrow. For the most part, the entrances to the tombs are facing north-west, and seem to be oriented on the distant Queen Maeve's Cairn, the great passage tomb on the summit of Knocknarea, near Sligo. Whether this is significant or not is a matter for debate.
There is a magnificent view from the tombs and parts of several counties are visible.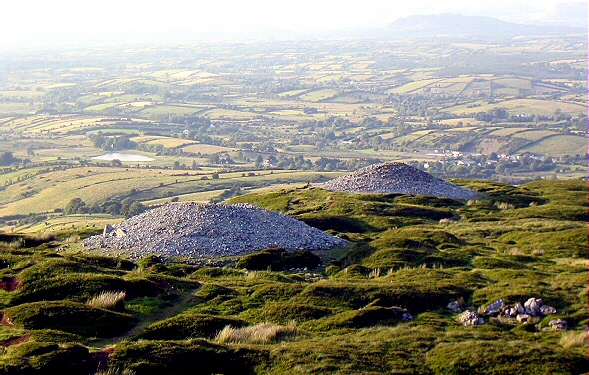 Carrowkeel passage-tombs, Co. Sligo.
© Copyright 2006 by the author(s)/photographer(s) and www.castlebar.ie

Top of Page