---
A Tour of Archaeological Sites In The Murrisk Area.
On Sunday, December 16th, Ms. Bronach Joyce of the Westport Historical Society led a group of people on a tour of some archaeological sites in an area west of Murrisk. The tour was organised by the Murrisk Community group who very kindly provided a free bus and treated everyone to refreshments in the Community Centre after the tour. Sites visited included Kilgeever, Killeen, Altoir, and the Killadangan stone alignment.
The pictures below show Bronach Joyce at a seventh century cross inscribed slab in the old graveyard at Kilgeever, a photo of a holy well in Kilgeever with a cross erected over it, sometime in the 19th century, by a man called Henry Murphy of Castlebar. The wedge-tomb at Altoir is also shown; its capstone has a simple cross inscribed on it, and it is believed that the tomb was used as an altar during the Penal Days.
If anyone has any information about Henry Murphy of Castlebar, we would be pleased to hear it.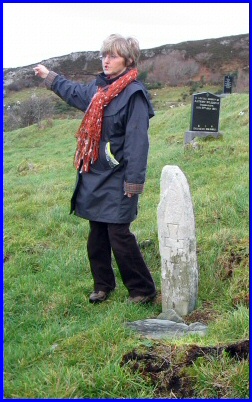 Brona Joyce at a 7th century cross inscribed stone in Kilgeever churchyard.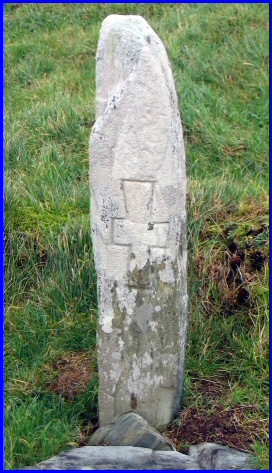 7th century cross inscrbed stone.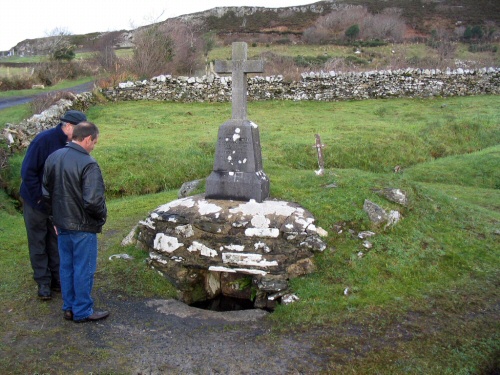 Holy well in Kilgeever churchyard with cross.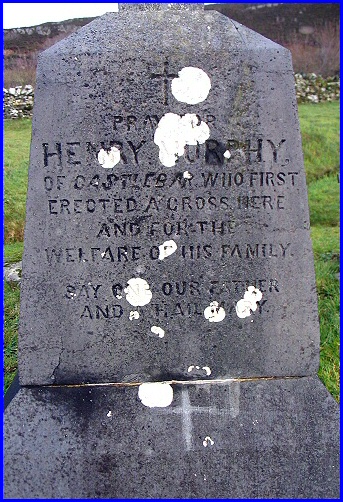 Monument at the well requesting prayers for Henry Murphy of Castlebar and family.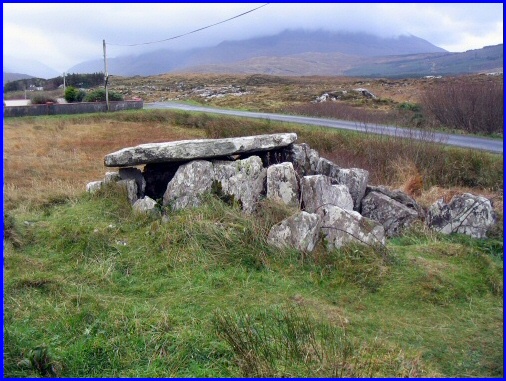 Altoir wedge tomb.



© Copyright 2006 by the author(s)/photographer(s) and www.castlebar.ie

Top of Page