2 February 2009

A Bright and Sunny start to Day 33 of 2009
Today's Featured Photo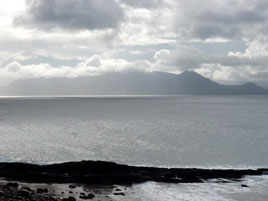 Some photos from Achill taken in September 2009. Click above for more.



---
Latest Headlines
London Snow on St Brigids Day 2009

-

3, Feb 2009

More London photos but this time from a very snowy London taken on St Brigid's Day by Caroline Fahey who emigrated from Mayo in 1988.
Table Quiz

-

3, Feb 2009

Castlebar Cycling Club Table Quiz - Castlebar on Monday 9th February 2009
Hurling News 3 Feb 2009

-

3, Feb 2009

Update on Hurling Training Times - An Sportlann until further notice - Suck Valley League kicks off - Lotto - Church Gate Collection
Govt Decides

-

3, Feb 2009

Text of An Taoiseach's cutting remarks in the Dail this afternoon.
Aid for GAZA

-

2, Feb 2009

Three large van loads of aid collected for Palestine Childrens Charity in Castlebar.





Try Our Newsfeed - updated 365 days a year

Our Random Photos:
Click on photo above quickly for more details

---
Today's Poll:
If you have a Landline Phone is your number Ex-Directory?
View result without voting




The Pulldown Menus