1 March 2012

This day 1896 - Becquerel discovers radioactivity.
Today's Featured Photo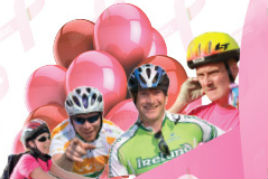 The annual Mayo Pink Ribbon Cycle, led by An Taoiseach Enda Kenny, will take place on Saturday May 5th.



---
Latest Headlines
Cycle Rage Grips Ireland

-

1, Mar 2012

The current renaissance of the bicycle is sparking clashes with motorists - cycle rage hits both sides.
IiBC Open Evening

-

1, Mar 2012

OPEN EVENING in The Innovation in Business Centre (IiBC) at GMIT Castlebar on Thursday 8th March.
Jedward

-

29, Feb 2012

The hair raising duo are back in The Royal Theatre Castlebar on Tuesday 10th April 2012

Crannóg at Lough Lannagh

-

28, Feb 2012

This crannog at Lough Lanagh is one of the most important archaeological sites in the region.
Challenge The Greenway

-

25, Feb 2012

Pictured from launch of Challenge The Greenway taken place on 18th March.










Try Our Newsfeed - updated 365 days a year
---