Sitting in front of my computer enjoying a little CSI game on Facebook, I could hear my friend moving around the house. I heard him get out the vacuum cleaner and start hoovering the lounge and immediately I felt guilty. Should I have done that today? He probably thinks that I'm lazy and did not see that the carpet needs a vacuum. Of course now it would be too late to offer to hoover the carpet. Feelings of unease as well as irritation pulse through my body. I feel angry with him for putting me into this situation.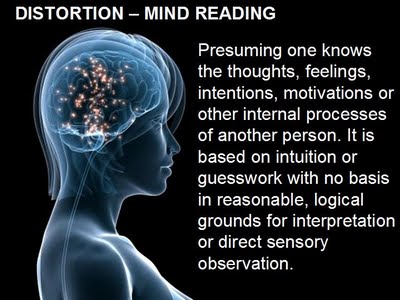 with thanks to ithinkican blog
"Oh well, if he thinks it's not clean enough, then he can darn well do it himself", I think angrily. It really annoys me now that he expects me to hoover the carpet when I don't think it needs it at all. Why does he always have to make me feel bad for not doing one chore or the other? My home is not dirty or untidy. I think of the line scale marks on the bathroom taps and feel I should stop and go clean it. I could be doing that every day if I wanted shiny taps, even the kitchen sink looks like it's not been cleaned properly after just cleaning it in the morning. This darn lime scale makes everything looks dull. Now my foot is tapping, a pure sign of being irritated.
I play on, daring him to say something about me relaxing with a nice game. I hear the vacuum cleaner stop and now he's running the water in the kitchen sink. What have I not done again, I fume.
After a while footsteps come up the hallway. Guiltily I quickly close down the game and click on my email window. Maybe he'll think I'm busy doing important emails and not sitting relaxing playing a game on the computer, I think.
He's standing at the door. "I'm making coffee", he says with a smile." Would you like a cuppa?"
"Thank you, I'd love one".
The footsteps retreat and I wonder why I do this to myself all the time. I'm my own worst enemy. My friend never judges me and has never accused me of being lazy or not having a clean home. We share the chores and each does his or her bit when they see it needs it of when they feel like it. So why do I think I can read his mind?
Is it that so often we make ourselves worry and fret over things that are not happening or will not happen? We make ourselves believe what people think of feel about us without a word from the accused person. I really wonder sometimes why we just don't say the words and ask the person. Are we that insecure in ourselves or just afraid of the answer?
We can't read minds, at least I can't. I did mention it to him later just to see his reaction, not with an accusing tone (my own guilt made that up). He just laughed and said he had no such thoughts and just felt like doing the carpet. He was never the accuser; he was not judging me. I was doing that all by myself.
I know I'm not the only one that does this, but I do wonder at times if we would be more relaxed and less judgmental of others if we did not think we could read their minds.