An Illustrated lecture
The Prehistory of North Mayo: new perspectives.
By Dr. Graeme Warren BA, MA, PhD,. UCD. School of Archaeology.

This presentation offers an overview of the prehistory of North Co. Mayo. Three primary bodies of research are included in this; Seamas Caulfield's research at Belderrig and Ceide; Graeme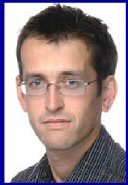 Dr. Graeme Warren, UCD School of Archaeology

Warren's  excavations of a Mesolithic site at Belderrig, and recent palaeoecological (the study of fossil animals and plants in order to deduce their ecology and the environmental conditions in which they lived) and palaeoclimatological (the study of the climate of past ages) research in Belderrig. This will provide a perspective on human settlement and the landscape from the Mesolithic Period  through to the Iron Age, in Co. Mayo.

The Venue will be the Roseanne Clear Lecture Theatre, GMIT Campus, Castlebar, on Wednesday, February 29th, at 8 pm.
All welcome.