At 11am on November 11, 1918, the Armistice, ending World War One and its four years of bloody conflict came into effect. I thought it might be interesting to see how the announcement was greeted in Castlebar and in other Mayo towns.

In Castlebar, the first indication that something was afoot came when the townsfolk heard wild cheering coming from the military barracks just after mid-day. Some people made their way there in time to see and hear the military band parading and playing the anthems of the Allied nations. There was a slightly surreal atmosphere in the town itself with soldiers singing snatches of well-known war songs but due to the Spanish Flu epidemic, the streets were mainly empty of civilians. The next day, a military band together with a detachment of soldiers paraded the town with all the wagons sporting the Union Jack. About ten houses hung the same flag from their windows as the parade passed. The following Sunday, at Masses in Castlebar, the Very Rev Canon Fallon, P.P., addressed the congregation and advised the parishioners to keep calm and respect the differing opinions of other people regarding the War.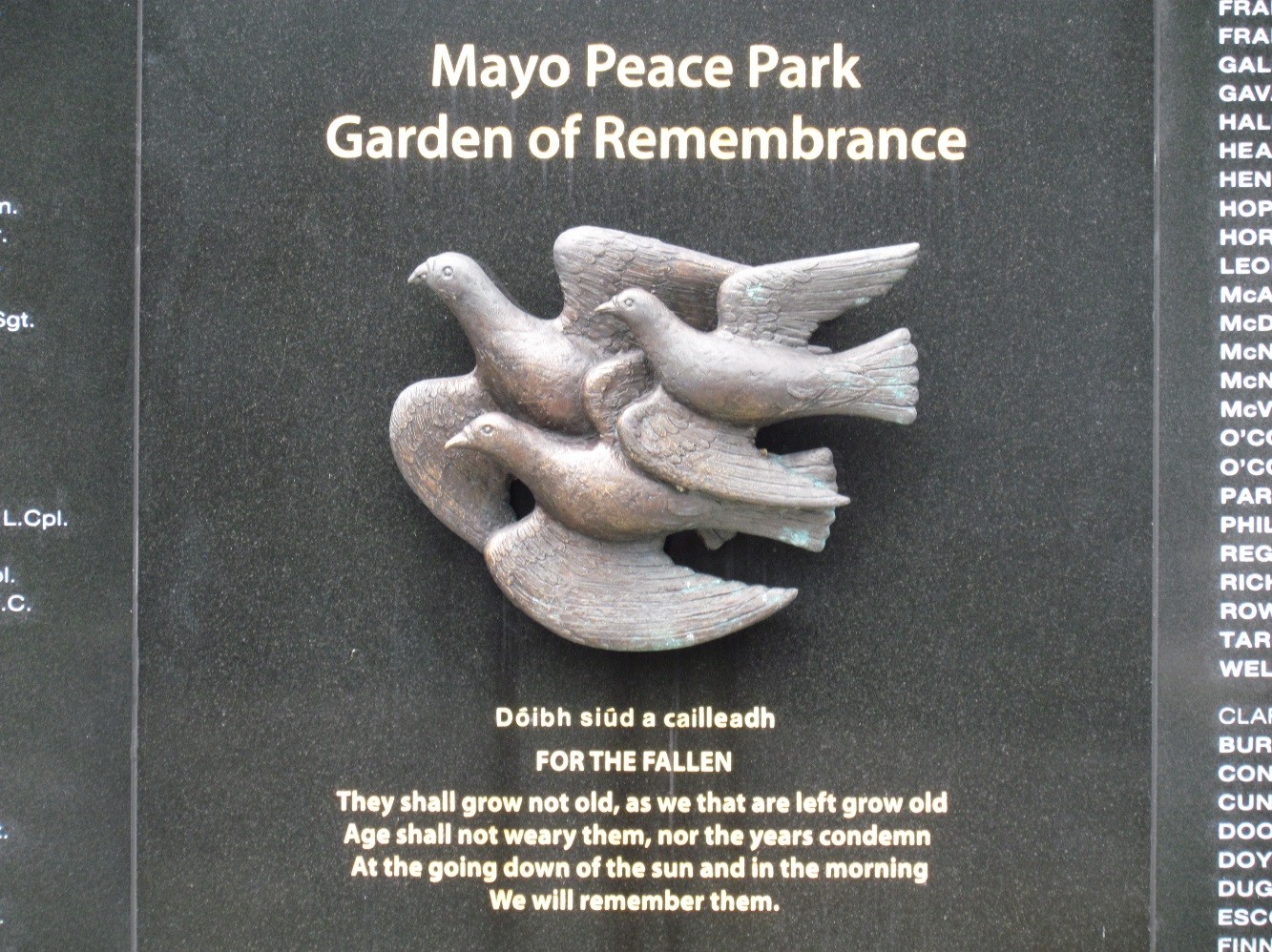 In Westport, the army marked the Armistice by sending up several star shells from the barracks while large flags were hung from the Post Office and the Custom House at the Quay.

In Ballina, at two o'clock a military motor wagon, filled with soldiers and flying a large Union Jack came down King Street. Crowds gathered in the streets as the convoy made its way down Knox Street and up towards Garden Street. The Ardnaree Church of Ireland bell rang out for a long time and that night, a victory dance was held in the parochial hall. A bonfire was lit in a field next to the military barracks and the army set off detonators at frequent intervals.
In Ballinrobe, bands marched through the town followed by large numbers of local people who had attended the market. Two large Union Jacks flew from Mount Street and Bridge Street whilst soldiers sang and capered in the streets, with squibs been thrown here and there, causing at one stage a stampede of horses which was swiftly brought under control.

One Hundred years ago on the streets of Mayo....