From the 1st January 2007 the Castlebar Home Page Has Moved to a New Location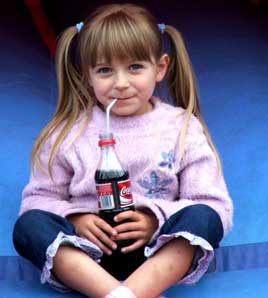 Jim Murray has uploaded a gallery of excellent photos to our DIY Gallery. Click photo for lots more.
Send a New Year Card: Send New Year's Greeting to your friends from Castlebar.
Castlebar Gospel Choir: A new web page for this marvellous group - don't forget to pick up a copy of their new CD in aid of the Simon Community.

Happy New Year to all our Readers, Moderators, Volunteers, Photographers and Contributors.
Breaffy National School: Christmas songs and carols from the Junior and Senior Infants Choir.
Ceolchoirm na Nollag: Some Christmas magic from Scoil Raifteiri...
Christmas Carol Concert: at St Peter's National School Snugboro.
St. Pats Christmas Concerts: Photos from the Infants Christmas Concert at St. Patricks BNS.
Castlebar.News - Latest Items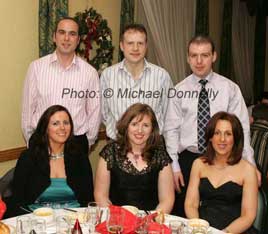 A group from TJ O'Grady's, Charlestown at the Welcome Inn Christmas Party on 22 Dec 2006. Click for lots more seasonally festive photos from Michael Donnelly.
Castlebar Miscellany
Humbert's Last Stand: A compilation of recent photographs and articles about the closure of Castlebar's historic Humbert Inn.
Classified Adverts: If you have something to sell or buy - cars, property, electronic equipment, furniture, etc. why not try our free online classifieds.
Sudoku: Try our Online Sudoku Puzzles - If you can't figure out how to solve them click your way through our simple animated Introduction to Solving Sudoku. (300k - Powerpoint required.)
Putting Castlebar in its Place: Where on Earth is Castlebar anyway? We've added Google Maps to Castlebar.ie.
Search our Business Directory: A new, improved search facility for the Castlebar Business Directory. Search by business, category or address.
Mayo Ancestors: Now over 1900 requests searching for Mayo Roots and Connections - can you help them?
Become a Contributor?
Let Castlebar Know: Is your local club news up to date? Just email the info or upload items directly to Castlebar.News free of charge. The online archive of material means that your online club history is automatically updated and can be found on Google. Over 3 million hits here each month.
| | |
| --- | --- |
| Reflections from Castlebar: Check out our DIY photo gallery system which allows you to upload your photos and easily modify the look and feel of your albums. Why not register and upload some of your photos? - Or just | Reflections from Castlebar |
Castlebar Sport
The Sports Section: Lots of updates from local sporting organisations in our sports section. You can publish your results and club notices here.
Keith McGreal: The All-Ireland Mayo v Kerry 2006. Photos from the Mayo Laois quarter final games August 2006 and the Mayo Dublin All-Ireland Semi-final 2006.
Green 'n Red Forever: Another McHale Park victory - 16th July 2006 Mayo v Galway .
Rugby: Read the 2006 Season Newsletters from Castlebar RFC and find out who won the Rag Rugby Competition.
Badminton: Castlebar Badminton Club website - all the latest news. Check out photos from the March 2006 Inter-Provincial Badminton Tournament held in Baldoyle. Castlebar and Ballina represented Connaught at U13, U15 and U17 levels.
Basketball: Castlebar Royal Theatre Comets team website. Check out the 2006 Season fixtures and team.
Castlebar Mitchels: Check out all the latest news from Castlebar Mitchels Hurling Club.
GMIT@Castlebar Sports: Football, hurling, canoeing, women's soccer - whatever the sport GMIT Castlebar are actively involved. Check out Nigel Jenning's detailed accounts of GMIT's sporting progress.
Ladies Football: Castlebar Mitchels Ladies GAA Club News
Mayo Athletics Club: Details of the Mayo Athletics Club AGM and officers for 2006.
Swimming: Read the News Items from Castlebar Swimming Club.
Mayo Soccer: For all things Soccer in Mayo - Mayo Local Football Partnership
Angling News: The Northwestern Fisheries Board provide weekly catch returns - during the angling season - check out 2006 catches.