25 May 2014

This day 240BC - First recorded perihelion passage of Halley's Comet.
Today's Featured Photo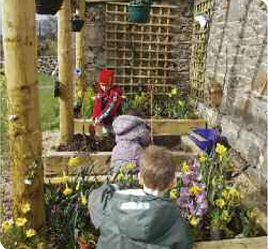 Snugboro preschool promotes a love of the outdoors and the importance of physical exercise. Click on photo for more info.



---
Latest Headlines
Can you Handel it?!

-

22, May 2014

Handel's Messiah – Castlebar November 2014! Can you Handel it?!

May Flowers

-

20, May 2014

Some garden flowers now in bloom in Castlebar
Election Posters

-

20, May 2014

Some of the many election posters around the town earlier this week.
Celtic v Wexford

-

20, May 2014

Photos from Ferrycarrig Park Wexford, Castlebar Celtic V Wexford played in the Bus Eireann Womens National Cup Final.
Féile na Tuaithe 2014

-

17, May 2014

Next weekend (24/25 May) is Féile weekend at the National Museum of Ireland - Country Life.










Try Our Newsfeed - updated 365 days a year
---