Anyone who is familiar with the traditional story of "Little Red Riding Hood" will be more than a little surprised at Castlebar Pantomime's 2007 production. It will naturally be presented with their usual originality and humour resulting, however, in an ending for the wolf which is not the traditional foregone conclusion!

Produced by Castlebar Pantomime Committee, with Sharon Lavelle in her first role as Director, John Flatley as Musical Director and Jason Guthrie as Choreographer (who incidentally is enjoying his 21st year within Pantomime), this talented production team with many years of Pantomime experience between them, promises as professional production as you can see anywhere within the country defying the amateur status of what is a essentially a local, voluntary drama group. This year, 2007, sees the first year of what is hoped to be an annual occurrence of Pantomime songs being signed by cast members with the aid of Jackie Gallagher of Ballynew, Castlebar as signing coach.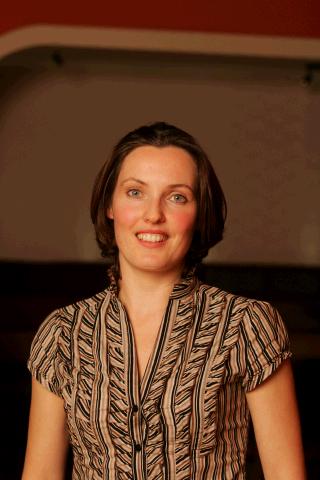 Last performed by Castlebar Pantomime in 1989, Castlebar Pantomime Committee proudly present "Little Red Riding Hood" to celebrate their 22nd Anniversary with a lively, fun packed pantomime which will appeal to all. You may think you know the age-old story of "Little Red Riding Hood", but just wait until you see Castlebar Pantomimes version! Not only do you get the heroine known as Rosie Rumple but also her family including her witty Mother Dame Roxie, silly Brother Reggie, an energetic Granny whose athletic ability defies her age, along with her man mad friend Gertrude. They live in a village in Pantovia with Granny living, true to the fairytale, further away in her cottage in the woods.
It has been a time of change in Pantovia as the devious Count de Cash (with very little help from his two Henchmen Cringe and Cower) plots to capture Pantovia from its rightful ruler and take over as supreme ruler! His plan is further thwarted by the arrival of a handsome stranger Prince Rupert (disguised as Tom Timsbury) and his articulate Valet Sternum to the village. Tom not only stands up to the evil Count de Cash but also falls in love with Rosie (Little Red Riding Hood) much to the annoyance of the Count. But the Count uncovers a valuable piece of knowledge which could aid him to be rid of Tom Timsbury (and not that this bothers the Count) but which could also place the lives of Rosie's family and neighbours in danger...!
What is this great secret? Will Count De Cash reign as supreme ruler? Will Cringe and Cower ever learn to stand up to him? Will Dame Roxie ever lose weight? Will Reggie or Rosie find their way safely through the woods? Will Granny find her specs in time? Why is the Prince disguised? Will Gertrude ever find her man? Will Sternum ever shorten his sentences? Will the audience recover from all the laughter and aerobics (the what?).....? Find out by joining in on the fun both in the audience and on stage as Castlebar Pantomime Committee present as you have never seen before, "Little Red Riding Hood" ....