Last Updated:

2, Apr 2018 - 10:02
---
Preparing for the 25th Anniversary Production


Although their next show is not until January 2010, Castlebar Pantomime is currently busy preparing for what is their 25th Anniversary. Castlebar Pantomime Committee would like to thank all who helped make their recent Race Night such a success, with much thanks extended to Mick Byrne.




Gala Dinner


To celebrate all the hard work, friendships made & great shows presented since 1986, Pantomime Committee is inviting anyone who has been a member since 1986 to attend a Gala Dinner with Wine Reception at the TF Royal Hotel & Theatre, Castlebar on Saturday 12th September. Music is by The Attic Boys & tickets can be purchased from Paula Murphy on 087 9932833 or Jason Guthrie on 087 9679828 both after 6.00pm. RSVP by 28th August 2009 if you wish to catch up with old stage friends, bring along a few photos or even share a few memories.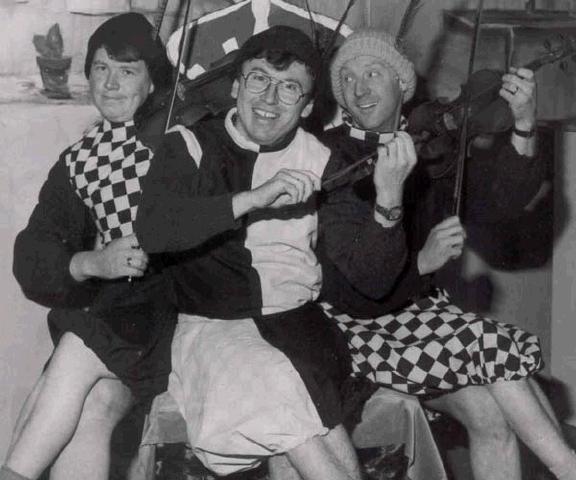 Auditions for Panto 2010


September for Panto means auditions - and this year is no exception. Junior (U-18 yrs) auditions will again be held in Davitt College, Springfield, Castlebar from 11am on Saturday 19th September. The cast auditions will be held on each Monday 21st & 28th of September & Wednesday 23rd & 30th of September at 8.00pm. Depending on numbers, those who are interested in joining the Senior Chorus can also attend on these dates. While anyone who is interested in working backstage are also invited to attend. Every move front of curtain is dependent on those behind the scenes!


While to date the 2010 production has not been finally decided on, creative ideas are positively flying around Pantomime Committee meetings. This maybe Castlebar Pantomimes first quarter century as Mayo's longest running Pantomime, but fresh ideas and new friends are as always, guaranteed.









© Copyright 2009 by © Contributor(s) and Castlebar Web Pages 1997 - 2018

.. Top of Page



---