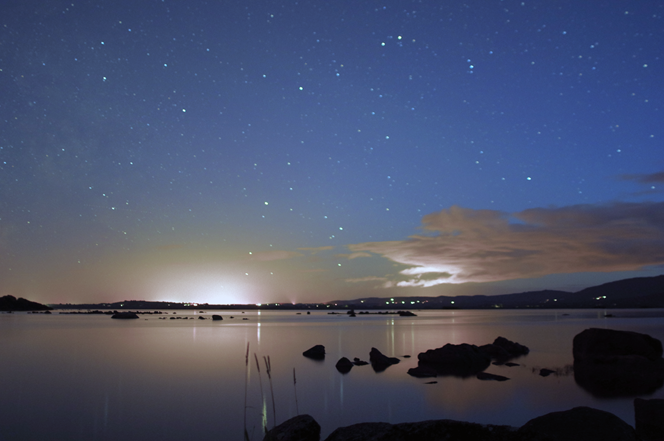 Castlebar at night is not as dull as one would be led to believe.....

There has been a lot of debate about the state of Castlebar night life in the recent past. So, I decided to capture a picture of Castlebar at night. This picture was taken in August, I believe last year. It was shot from the edges of Lough Cullen. A friend of mine toured the world in the 90s. Every time he changed country I would get a postcard. Every postcard was the same. Totally blank dark black canvas, New York at night, Sydney at night, until eventually I got one Rossmoney at night. He still thinks it's hilarious.


Castlebar at night is bright, but artificial illumination is not always a good thing, especially if you're an astronomer. www.darksky.ie is a site that was set up to promote and preserve Ireland's dark skies. North west Mayo has some of the darkest night skies in Europe. The definition of light pollution is the inadvertent illumination of an area other than the area which the given light source is intended to cover. Like someone with a bad exhaust. They often emit nasal searing silent pungent air in areas other than the area it was intended to cover.


Finally, there are a lot of stars in the photo. There is a light that never goes out, and I'd like to think one of the stars is shining strong in memory of a man from Lough Cullen Stephen Connolly RIP......