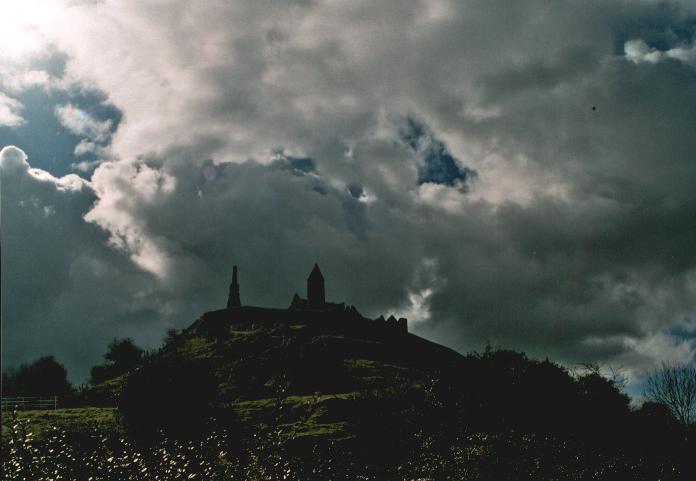 The Famous Rock of Cashel, it's rumoured that the late Mick Melodeon was spawned at this very historic and spiritual site.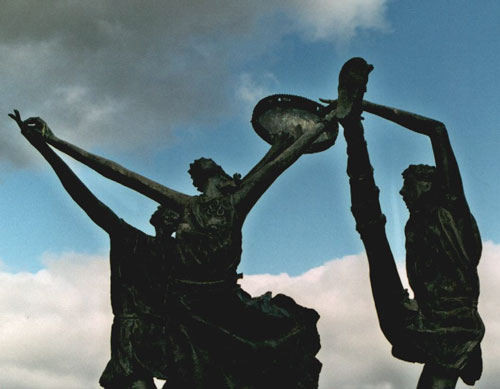 You wouldn't believe how early in the morning these lads were dancing around the abbey at.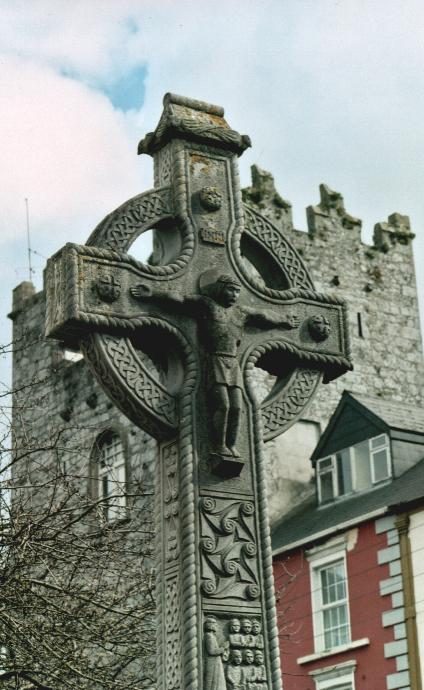 Celtic Cross in the centre of Cashel town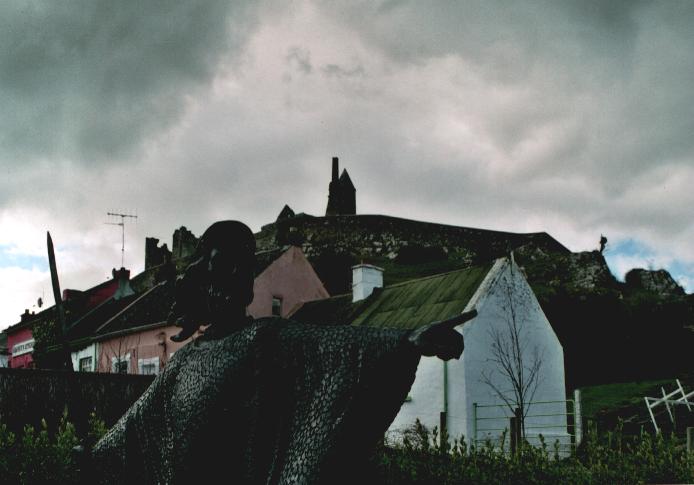 A warrior pointing towards Dublin. I think this piece of art is pointing Michael Melodeon towards the place where a street entertainer can make a fortune.