I visited Galveston Island only once and already I was in love with its exotic history and its tropical ambiance. Palm trees line the famous Broadway St. Pink and white oleanders, bougainvillea, and other subtropical blooms are abundant around the city. From the time of its earliest summer inhabitants the Karankawa Indians of Matagorda Bay to its present day residents, it has a fascinating story to tell. There is something about this city that made me want to return and walk along its sea wall again. I will now have to wait because Galveston also known in the past as Isla Blanca, Isla de Malhado, Isla de Aranjuez and San Luis has been ravaged again by a hurricane.The people who live there and were evacuated cannot come back over the causeway until at least most of the debris has been removed from the roadways and power and water have been restored.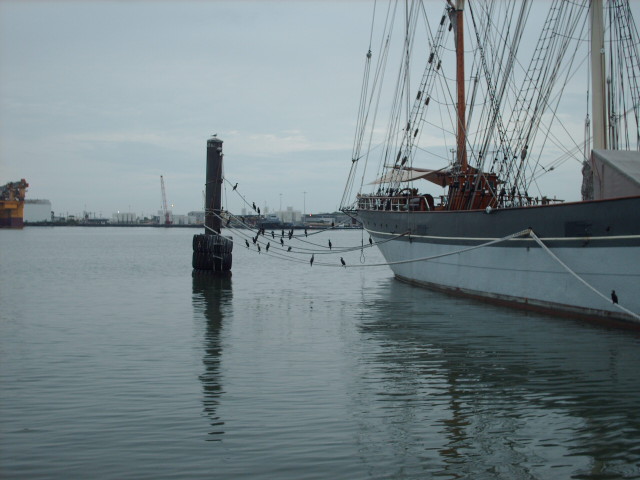 Tall ship Ellisa in Galveston Port



Its present day name was given in honour of Count Bernado de Galvez the Spanish Governor of Louisiana. Galveston's first permanent residents were pirates. Jean Lafitte made it his base of operations, created a fortified village that eventually held over two thousand pirates and their families and named it Campeche. For four years this village flourished and did a roaring trade in smuggling, slave trading and selling booty from ships. The story goes that Lafittes "treasure" is buried on the Island of Galveston.



The 1900 hurricane totally wiped out the city and over 6000 people were killed. The city built a seawall seven miles long and seventeen feet high but because the city was only a little over 8 feet above sea level the land behind it had to be raised to grade.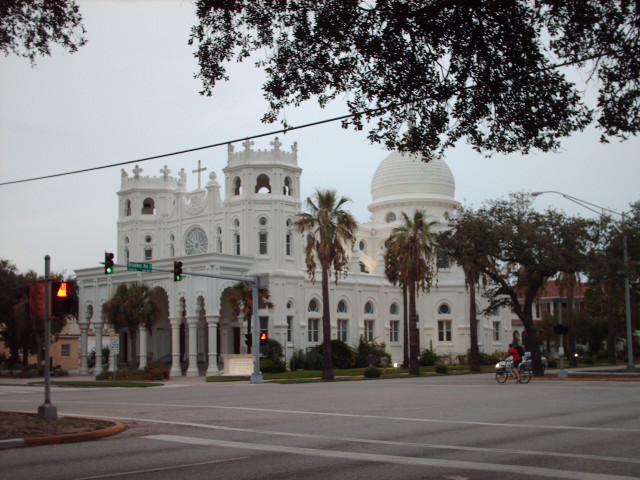 Sacred Heart Church
Galveston was home to the Balanese Room a historic nightclub, formerly a notorious illegal gambling hall, located on a 600-foot (200 m) pier extending into the Gulf of Mexico. It was totally demolished during this latest hurricane.
Your can find more information on Galveston on Wikipedia. I found some of this information in a book by Virginia Eisenhour called Galveston, a different place. Isaac's Storm tells the story of the 1900 hurricane.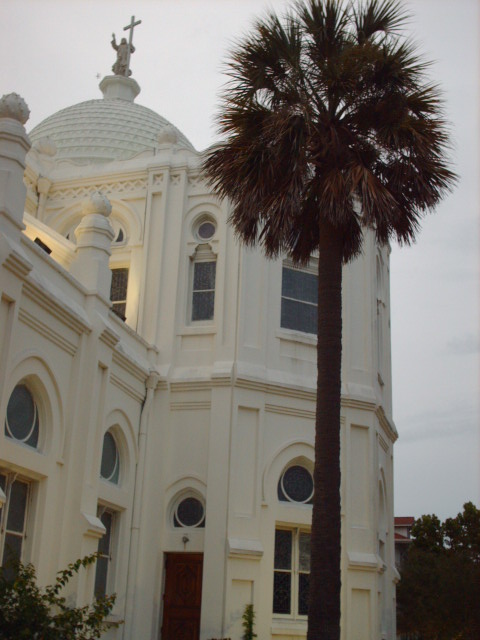 Bishops Palace