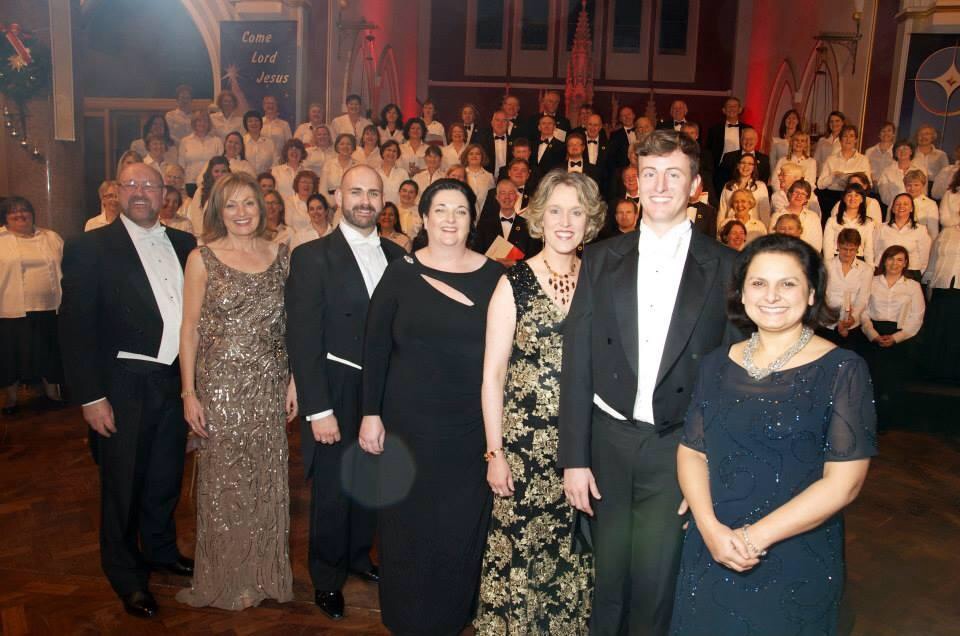 At the 2013 performance.

Handel's MESSIAH will once again be performed in The Church of the Holy Rosary, Castlebar on November 2nd, 2014.

Due to popular demand a tremendous choir of local singers have again committed to fundraise, rehearse and perform MESSIAH as a charity fundraiser for both Mayo Roscommon Hospice and Mayo Mental Health. They will be joined by internationally renowned soloists Regina Nathan, Anne Marie Gibbons, Eamonn Mulhall and Owen Gilhooley alongside the Dublin Oratorio Players. Under the baton of Kathy Fahey, this promises to be a performance not to be missed!

Choir rehearsals will resume on September 2nd at 7pm in GMIT and tickets go on sale soon for this wonderful event. Check local press for details.