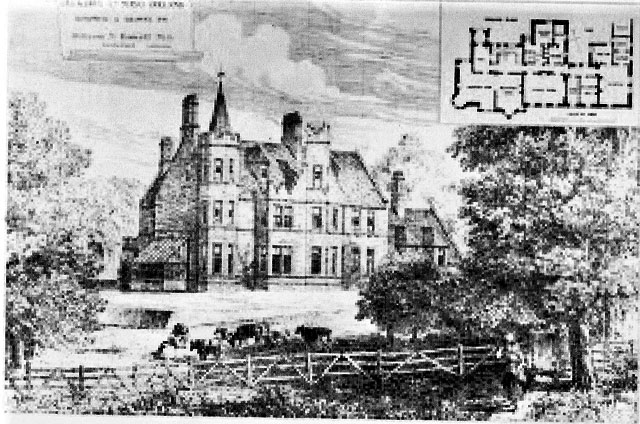 Breaffy House circa 1890.
Dominick Andrew Browne built the present Breaffy House in 1890.
The house is a Scottish baronial mansion and is Victorian in style and was designed by English architect William Fawcett from Cambridge.
The house has boldly recessed facades, a polygonal corner turret with battlements and pointed roof, a second turret set at an obtuse angle to the facade and stepped gables. The entrance front has a single story battlement porch. The building has tall slender chimneys and there are dormer windows on the roof.