Partry Promises Much for Heritage Week
Heritage Week has been a major part of the calendar in Partry, Co. Mayo for some time now and 2014 promises to be the best yet. With a wide variety of entertainment to suit every age group from Céilí Dancing and Photographic and Video Exhibits to Pony and Trap rides and fascinating lectures, Partry Heritage Week 2014 should not be missed. The week takes place from Saturday, August 23rd through to Sunday, August 31st and all events, apart from Partry Heritage and Family Fun Day, will take place in Partry Community Centre.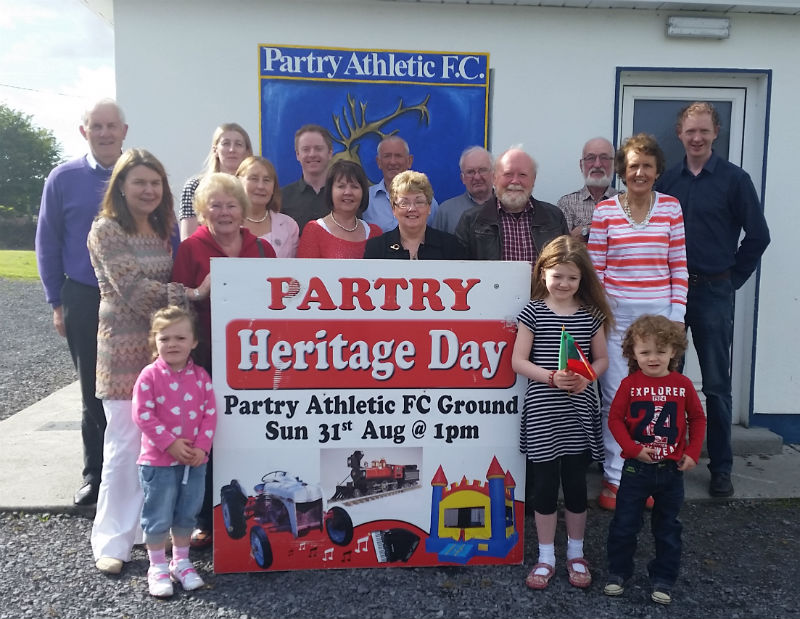 Launching on Saturday, August 23rd with the Annaly Céilí Band (Dancing from 10pm), Heritage Week progresses to Monday 25th, with an absorbing bilingual lecture from Dr. Fiachra MacGabhann on 'Mayo Placenames' at 8.30pm. Pat Gibbons and writer Peter McLoughlin will have an open exhibition of old photographic and video footage of local life and times on Wednesday and Thursday 27th and 28th from 7.00pm. Peter McLoughlin returns to Partry on Friday 29th to launch his new book 'Partry People' at 7.30pm.
The pinnacle of the week will be Partry Heritage and Family Fun Day which will take place on Sunday, August 31st from 1.00pm at Partry Athletic FC Grounds. It will be a fabulous day for the whole family, with Arts and Crafts demonstrations, vintage displays, bouncy castle, face-painting, pony and trap rides, fancy dress, music and dancing and so much more (perhaps even a mystery guest!).
With something to offer for every generation, make sure to put Partry Heritage Week in your diary this month!