The next meeting of the Mayo Open Coffee Club will take place on Wednesday, October 6th, in GMIT's Castlebar campus - and the theme for the meeting is a novel one: how hynopsis can help you in business.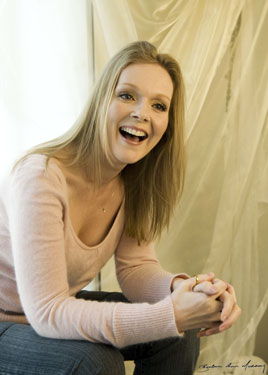 Fiona Hoban

Fiona Hoban, who runs a private counselling and hypnotherapy practice in Westport, will focus on how you can improve focus and concentration, and also generate a positive outlook. All of these improvements can be of enormous benefits to people in all areas of their lives, including business.

Fiona lectures with the National Counselling Institute of Ireland, and delivers motivational talks and workshops on a wide range of topics. Her first book Take A Weight Off Your mind was published in April, 2010.

MOCC is a business network run by businesspeople for businesspeople. The event is free of charge.

All meetings start at 11am and last between one hour and 90 minutes.

All you have to do is turn up on the day. More details on the Mayo Open Coffee Club are available on http://mayo-open-coffee-club.org/, or you can email any of the organisers: Judith Feehan (info@pm-support.net), Robert Grealis (Robert@thediscoverypartnership.com); Maria Staunton (Maria.Staunton@gmit.ie), or Liam Horan (liam@slinuacommunications.com)

Start-up businesses, people with the germ of an idea, and established businesses all find the Open Coffee Club a useful vehicle to get in touch with what's happening in the business world around Mayo.