The Mayo Association Dublin has announced that The Mayo Person of the Year 2013 is Mr Michael Feeney from Castlebar.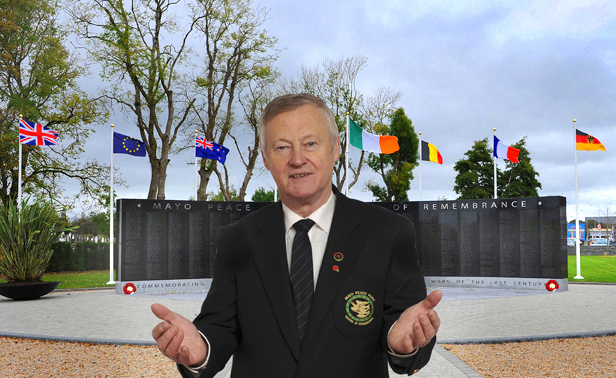 The Judges Winners Citation:
Turning dreams into reality. That is everyone's wish, but few of us have the drive or vision to achieve it.
An exception is the winner of this year's Virginia Gallagher Mayo Person of the Year, who turned his dreams into realities which brought benefits to his community and, perhaps, to the country at large.
Sport is his great enthusiasm. As a young man he played well at both gaelic football and soccer - at a time when that was not supposed to happen.
Nor were individuals supposed to create football stadiums. But that is what he and friend Henry Downes did with the purchase and development of Milebush Park, pledging their own money at one point along the way. So good was the result that top football manager Laurie McMenamy said of the turf; "Roll it up, and I will bring it home with me.
As if one such feat were not enough, he did the same again to create Castlebar Park, now the home of the Castlebar Town club, when the sad closure of the bacon factory made land available.
His other dream was recognition for all the Irish men and women who died in combat; whether in foreign wars, on international duty with the Defence Forces, or providing security for citizens at home - at a time when this was not a common, or even a popular, attitude.
The result was the stunning Peace Park in Castlebar - a major achievement in the difficult national process of healing historical wounds. Although there was the customary very high standard of nomination, and the usual difficulty in picking a winner, the judges agreed on Michael Feeney as the 2013 Mayo Person of the Year.
---
Mayo Peace Park has featured many times here on www.castlebar.ie.