Mayo Cherishing the Irish Diaspora Committee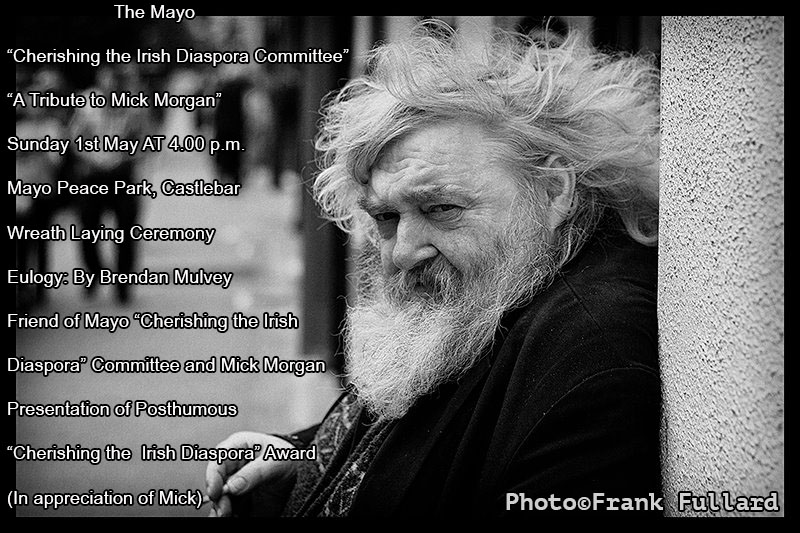 The Late Mick Morgan
Tribute to the late Mick Morgan
In the Mayo Peace Park at 4pm, on Sunday the 1st of May 2016.
Wreath Laying Ceremony
Special Eulogy
Will be delivered by Brendan Mulvey, friend of the Cherishing the Irish Diaspora Committee and the late Mick Morgan.
Presentation
Posthumous Diaspora Appreciation Award will be made to Michael's brother Paraic, in memory and in celebration of his life and contribution to Irish emigrants from the U.K. over a twenty-year period.
Wreath Laying Ceremony

Further information can be obtained from Mr Kevin Bourke 087-2439748.
All are welcome to attend

---------------