Parke Arts & Drama Group Wins Drama Award
The Parke Arts & Drama Group has won the Mayo Co. Co. Amateur Drama Award for 2011 for their production of 'Cupid Wore Skirts' in March of 2011.  The award is assessed by an independent expert selection board on the following criteria: innovation; development of excellence; quality and creativity which improve the Amateur Drama sector in an area.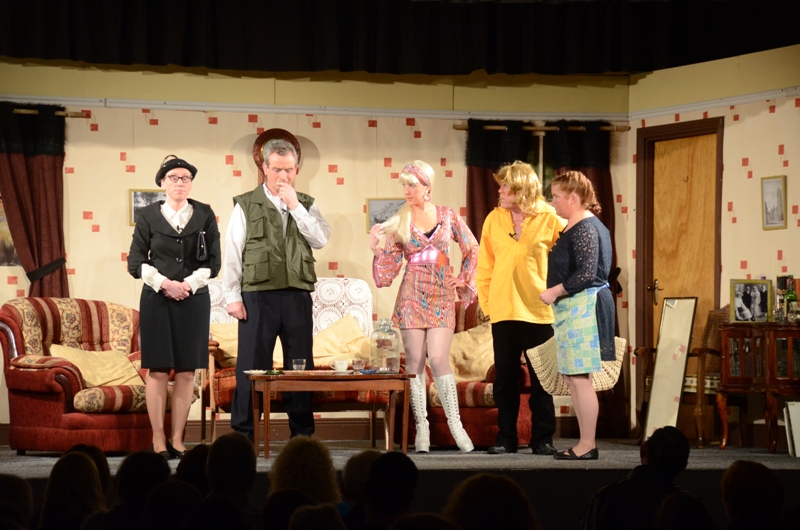 Some of the Cast in Action
This is a great achievement for the group - up and running only since 2008. The quality of work by the Group over the past three to four years has been of the highest standard.  Each year the Group has strived to better itself and has been successful in continually attracting new members each year.  Past winners of the Mayo Co. Co. Award include St. Patrick's Drama Group, Westport and The Erris Players both of whom are well established groups in the County.  The competition is open to all amateur drama groups in Mayo.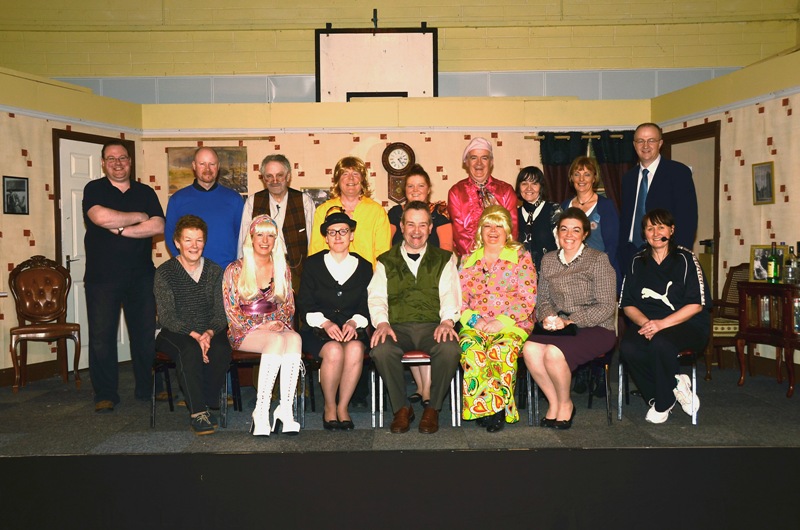 Cast & Crew of Cupid Wore Skirts
Much credit must go to the trojan work done by all involved in the production from actors to directors and producers, to stage crew and technical operators on sound and lights as well as those who look after the tickets sales, PR and front of house duties; and of course without the continued support from the Parke Community Centre Committee none of this would have been possible in the first place.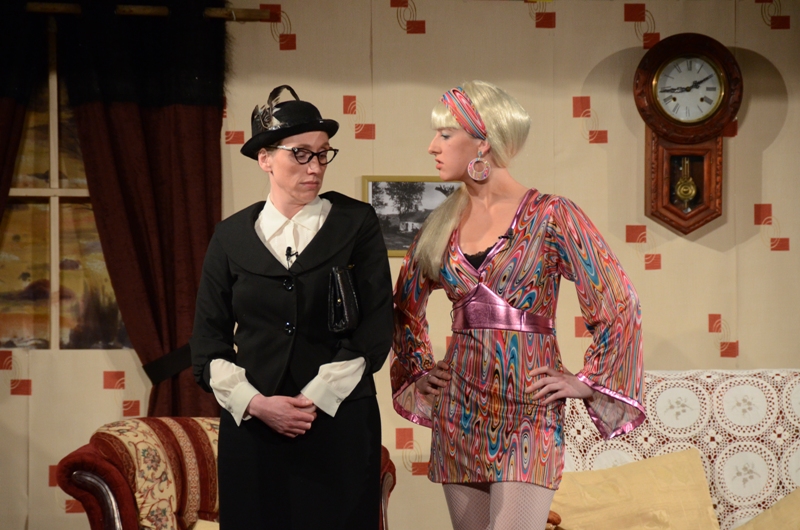 Harriet & Ingrid
Parke Arts & Drama Group is currently rehearsing its next production - Fortunes & Misfortunes - a 3 Act Comedy by Jimmy Keary.  The production will be ready to take to the stage in early March 2012, so keep an eye on local press for details closer to the time.  You can be assured of a great night's entertainment if past productions are anything to go by.