The Tóchar Valley Ramblers will be meeting for a guided walk on Saturday 30th October 2010
The walk is through quite country roads and sandy tracks and encompasses a number of historical sites. Walk is been led by well known historian and guide Mr. Brian Hoban. This is a free guided walk held in conjunction with the Tòchar Valley Rural Community Network and Ballyvarry Enhancement Association.

Starting Place:
Ballyvary Village, Castlebar, Co. Mayo.
Starting time: 10.30am.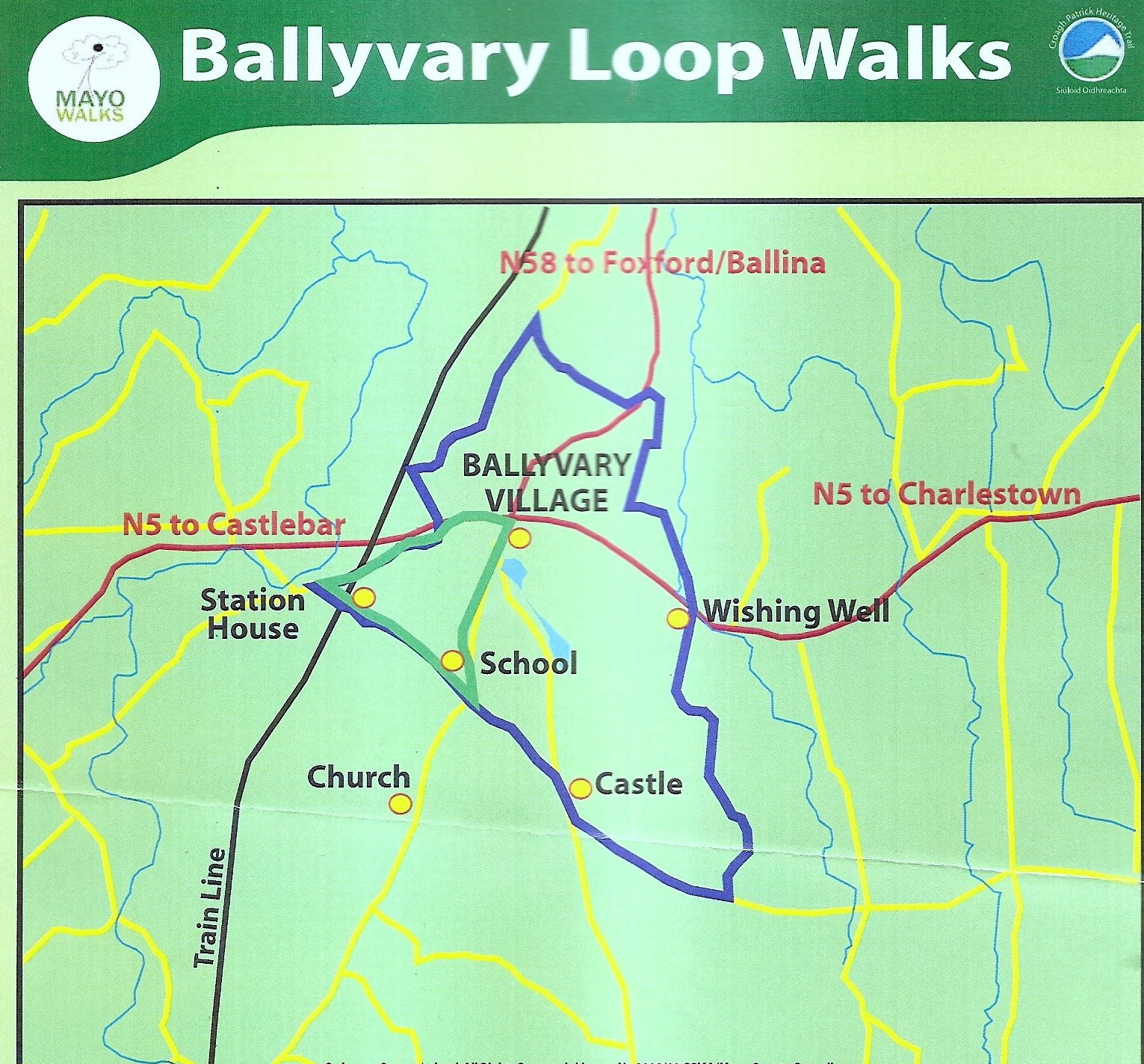 Map of the Ballyvary Loop Walk
Level of fitness required moderate. The walk distance is 12 km and it will last approximately 2 hours. A shorter route is available for less experienced walkers.

The Tóchar Valley Ramblers operate a policy of "Leave No Trace" i.e. "Please leave nothing after you except footprints and take nothing away except photographs."
Please bring suitable footwear, rain gear and bottle water. If you have high visibility vest please bring along.
For further details phone Brian at 087 9234504
or email: brianhoban78@eircom.net