Western River Basin District
Angling report - w/e 19th March 2017

Salmon Angling
River Moy
The first fish of the season was caught on St. Patrick's Day by Gerry Seck, Crossmolina, on the Ballina Salmon Anglers' water just upstream of the Weir in Ballina. Gerry's fish weighed 5 lbs. 1 oz. and was caught on worm.
Garry Piggott, Ridge Pool Tackle Shop, presented a prize to Mr. Seck who in turn presented the fish to the Ballina Manor Hotel who made a substantial donation to the River Moy Search & Rescue Club.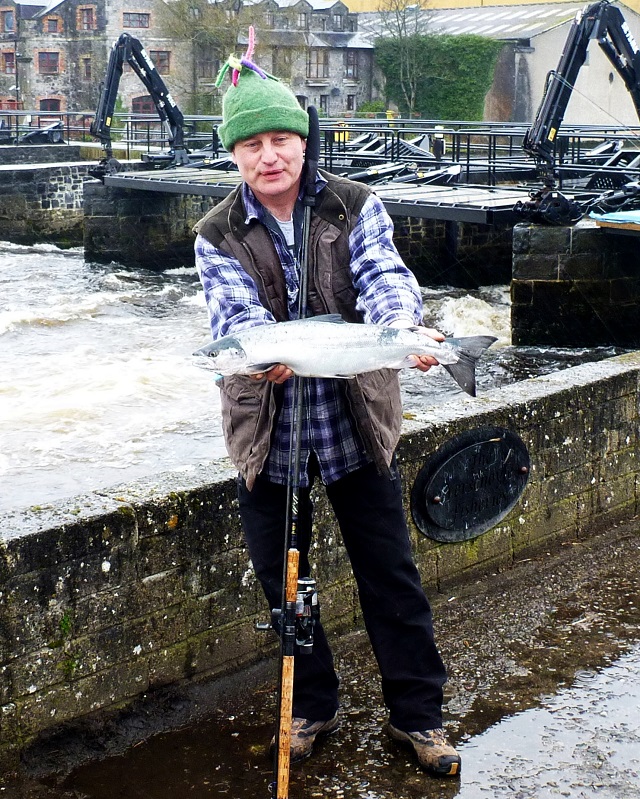 Gerry Seck, Chairman Ballina Salmon Anglers, with the first salmon of the season from the River Moy.
At Pontoon Bridge, local angler Shane Gainley had a nice eight pounder on prawn.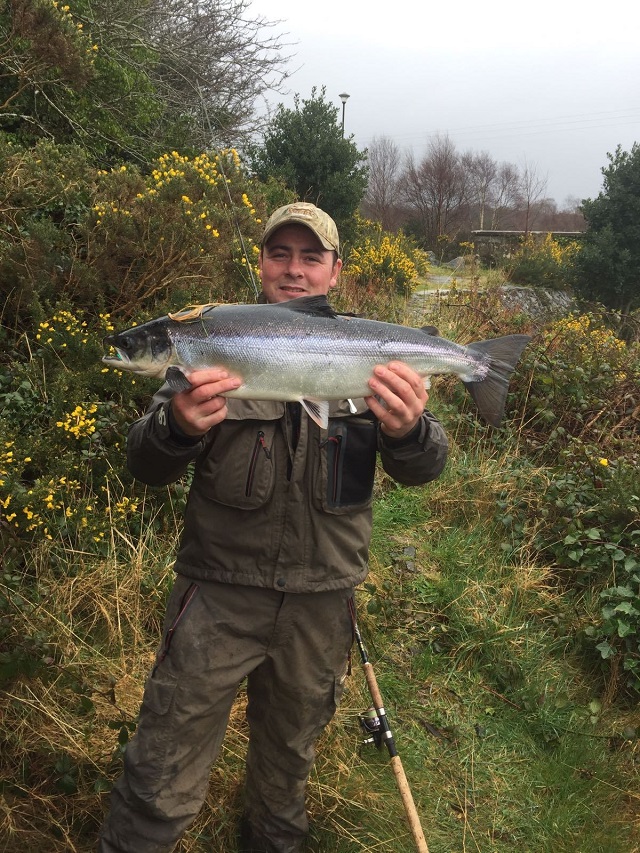 Shane Gainley from Pontoon with his 8 lbs. salmon.
With water levels dropping, prospects for the coming weeks look good and it is hoped that more spring fish will be reported in the coming days.

Trout Angling
Lough Mask
Ronan Cusack reports
Two anglers got the surprise of their lives on Mask this week, when they realised what they had just hooked. Young Logan McCrea of Southside Anglers was trout fishing with his father Conor last weekend when he caught what turned out to be a salmon, which is not something you would expect on Lough Mask. A couple of days later, local angler Sean Maloney was wet-fly fishing at the opposite end of the Lake and also landed a Salmon. For years salmon have been blocked from accessing Lough Mask by a gate, or grid in Cong Village, but sometimes if high water levels coincide with the run of salmon, some manage to jump over the grid and make their way up into Lough Mask.
Elsewhere, Headford anglers Kevin Crowley and Conor Ledwith had a good day on Mask over the weekend with some nice trout on wets up to 2.5lbs.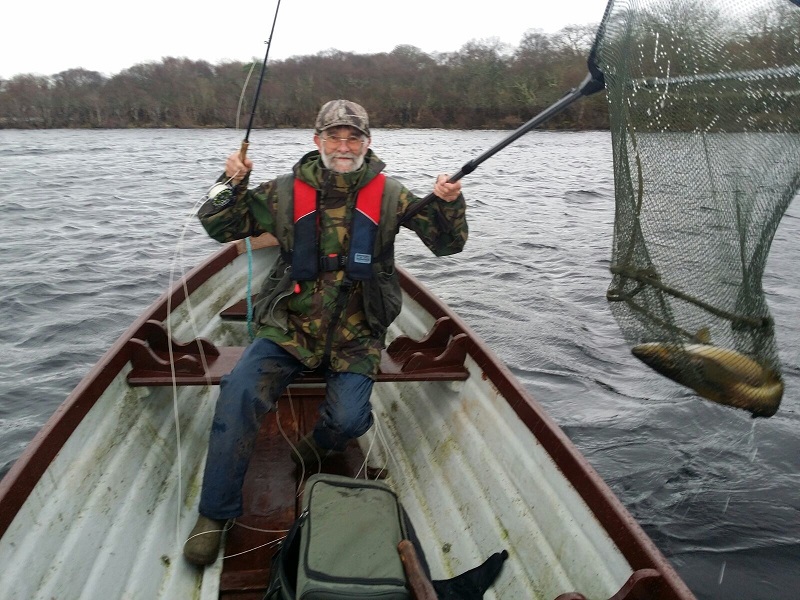 A happy Kevin Crowley on Mask!
Well known duo Jackie Coyne and John Summerville paired up on Saturday last and finished with 8 trout pulling wets (best fish 1.75lbs). John was delighted to say that he finally got the edge over good friend Jackie, beating him 6-2 on the day.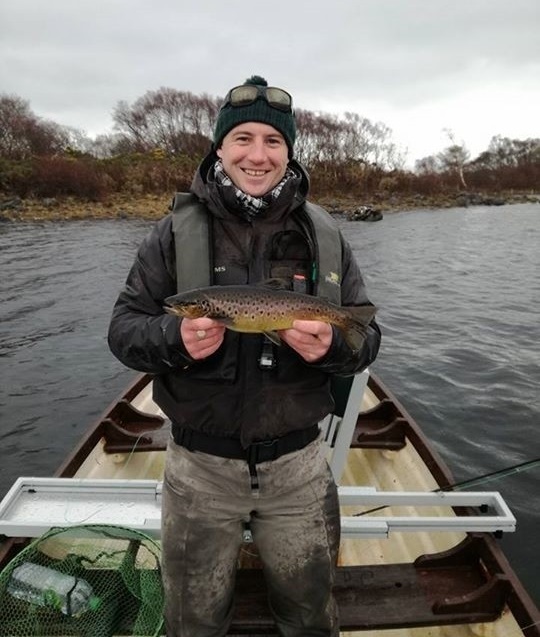 John Summerville with a nice Mask brownie.
Mike Coyne from Connemara fished most days over the past week and reported some excellent sport in shallow water. Kevin Egan and Michael Vahey from Ballinrobe fished for a few hours on Sunday afternoon and reported meeting good numbers of small trout. Denis Kelleher also had a good day on Sunday landing six to himself (best fish 2lbs).
There were reports of good duckfly and cinnamon sedge hatches on some of the warmer days this week, which resulted in plenty of surface activity.
Anglers are asked to please return any trout which may look to have spawned this winter or look under weight for their length. These fish need to be protected and allowed time to recover.