Salmon Angling
River Moy
After the first fish of the season was caught on St. Patrick's Day, angling on the River Moy system picked up further during the past week with more fish being reported.
On the Ballina Salmon Anglers' water, James Cash, Dublin had a 7 lbs. salmon on worm, while James Francis, Athlone, landed a 6+ lbs. fish on the Foxford Salmon Anglers' water.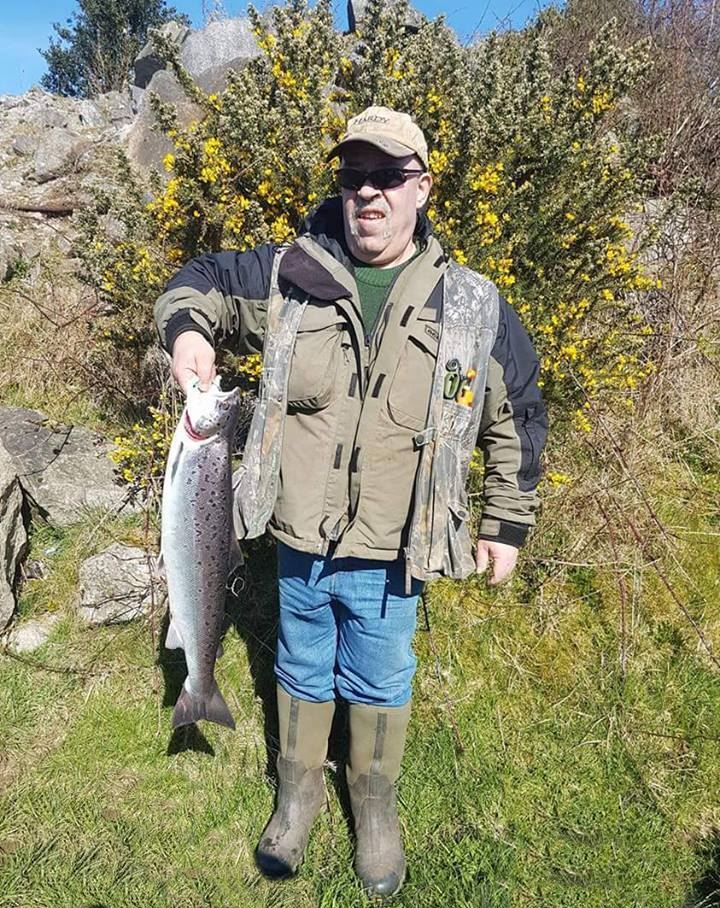 James Francis, Athlone, with his 6+ lbs. River Moy salmon.
On East Mayo, Ian Guegan caught & released an 8 lbs. salmon on a Flying C. This was the first fish of the season for this section of the river.
With water levels dropping further, prospects for the coming weeks look good and it is hoped that more spring fish will be reported in the coming days.
Lough Beltra
Frank Dooley landed the first salmon of the season on opening day 20th March; a fine fresh 8 lbs. fish caught near the Quarry. Later in the week, Edwin Oxlade caught a ten pounder off Clarke's Point on a Beltra Badger, while Jim Wilson had an 8 lbs. fish in flat calm conditions and bright sunshine.
To book fishing on Lough Beltra East please visit www.loughbeltra.com
Carrowmore Lake
The season kicked off on Carrowmore Lake with two spring salmon last Saturday. Local angler, Mervyn Corway, caught the first salmon of the season weighing in at 14.5 lbs. Later that day, Stephen Corr, Northern Ireland landed a fine 12.5 lbs. fish. Both fish were taken on a Green Peter.
Please note that Carrowmore Lake is a Brown Tag Fishery this year! For fishing on Carrowmore Lake contact Seamus Henry on +353 (0)97 83487 or visit www.bangorerrisangling.com.