Dún Briste sea stack lives approx 80 metres out to sea norh of the clifftops at Downpatrick Head on the north Mayo coast. This stack is one of the worlds most photographed and easily recognised sea stacks in Ireland. It is now one of the signature points on the west coast of Ireland's Wild Atlantic Way.
Details of Dún Briste sea stack climb
Since the year the stack parted company with mainland Ireland in 1393 there has been seven people stand on the summit of Dún Briste, one for each century the stack has existed. The stack was landed on by helicopter in 1980 and climbed by UK based climbers in 1990.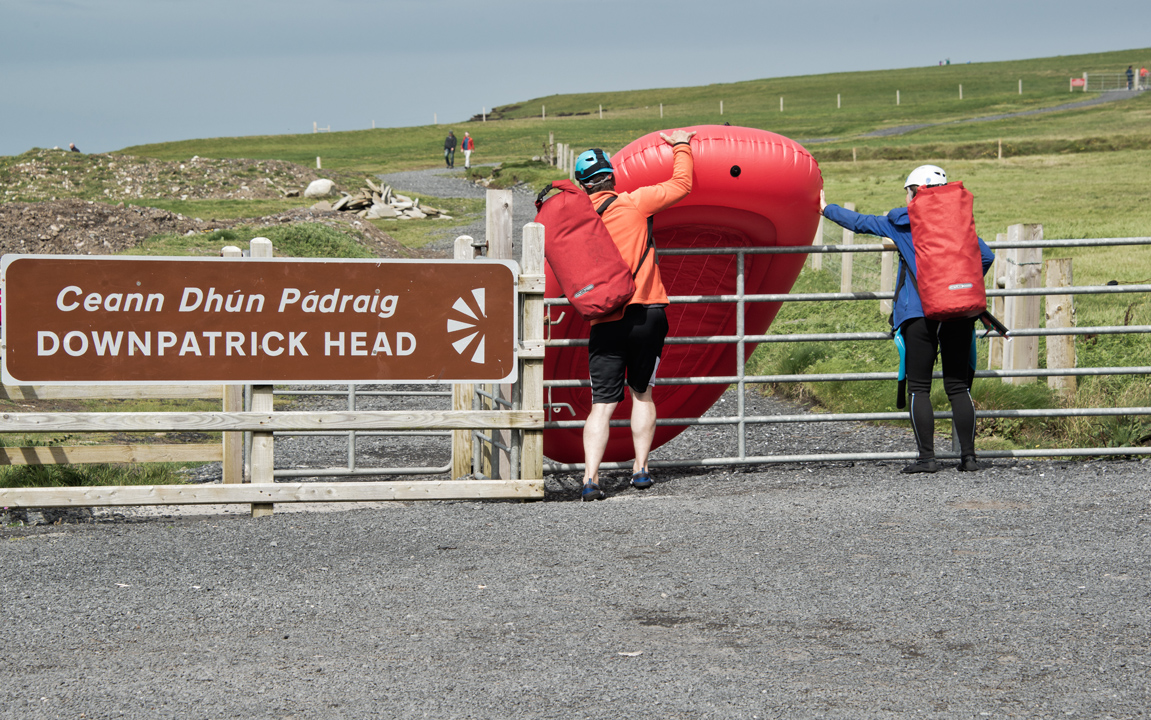 Downpatrick Head sea stack climb
Picture Marion Galt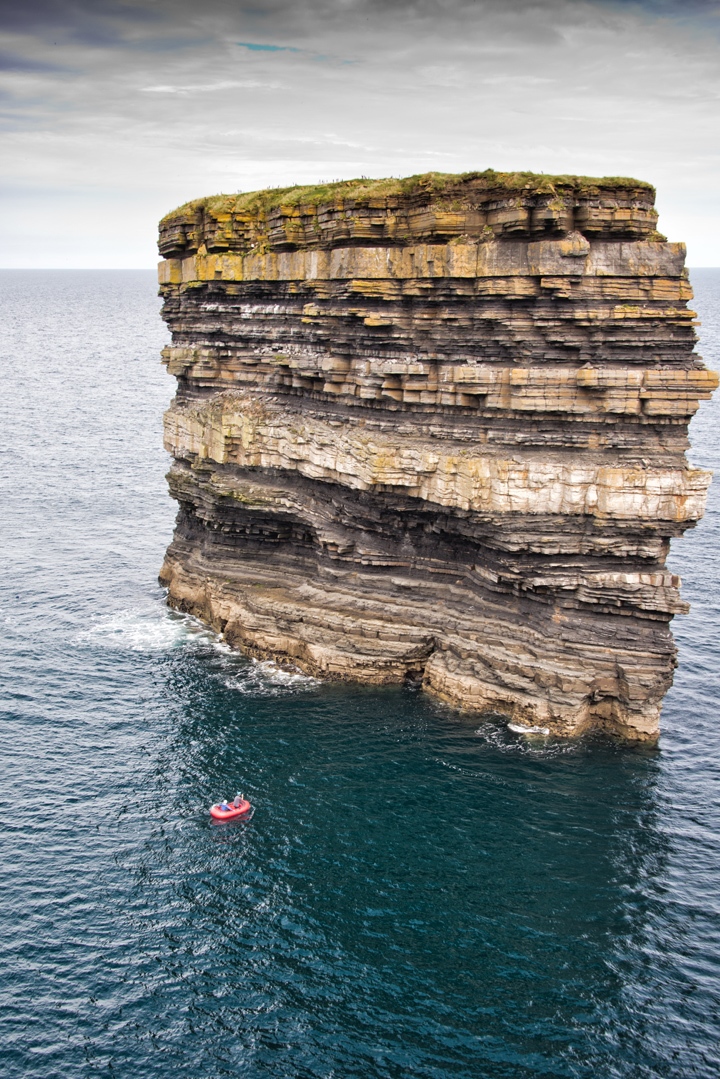 Travel out to Downpatrick Sea Stack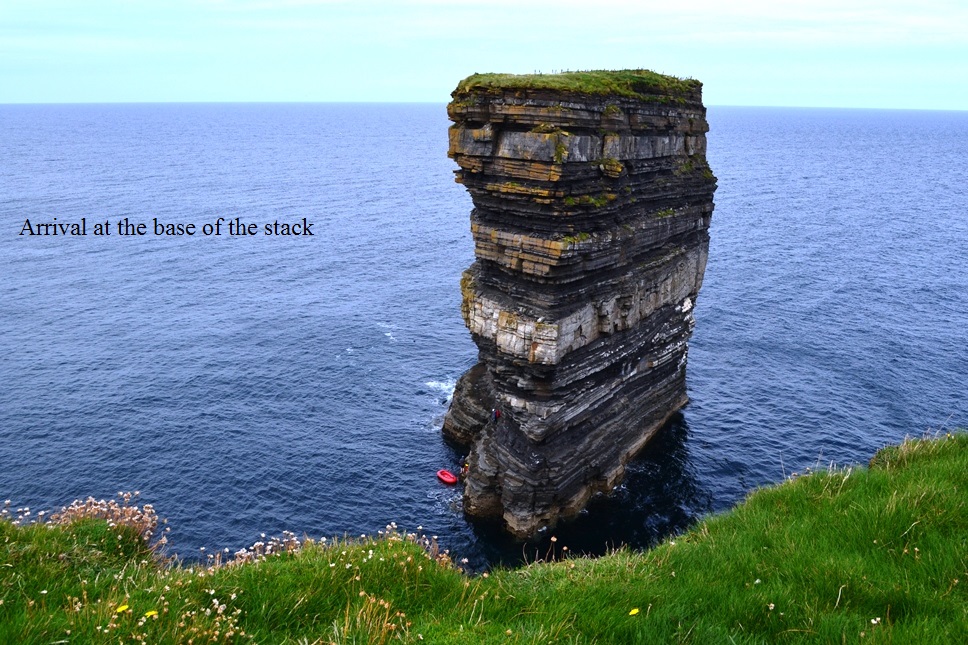 Landing out to Dún Briste sea stack
Picture Marion Galt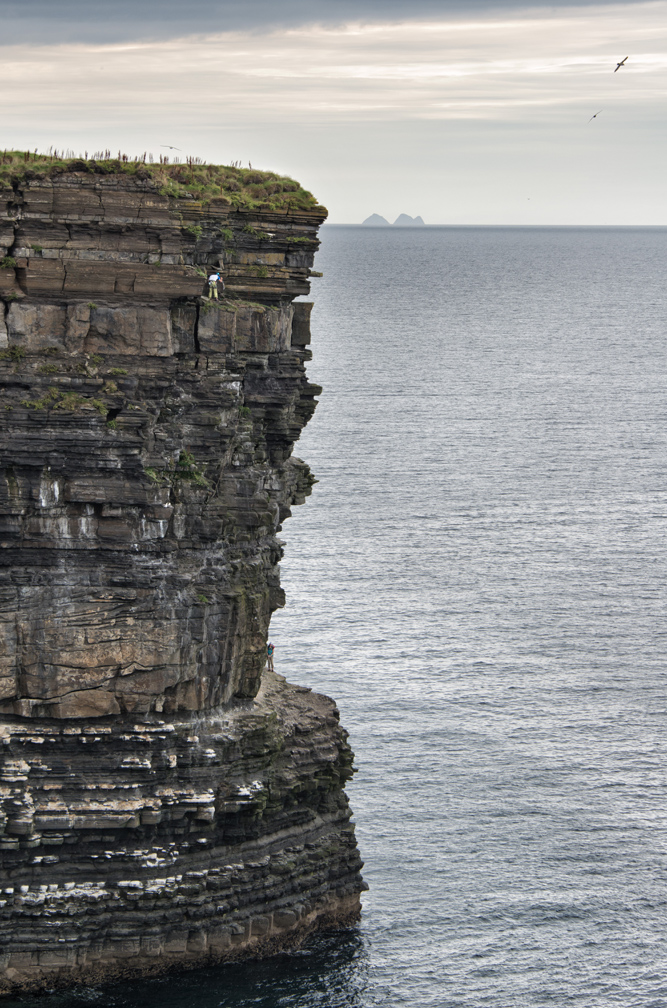 Climbing Downpatrick Head Sea stack
Picture Marion Galt