MAYO ARTISTS SHOW 2013, 20:20 VISION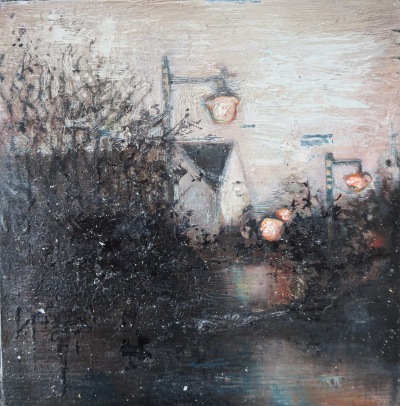 "Night Vision" by Mags Duffy
Linenhall Arts Centre's bi-annual Mayo Artists Show Opens Friday 29th Nov 2013
We're getting all excited about our bi-annual Mayo Artists Show which opens on Friday (29th Nov) at 7.30pm. All are welcome to attend.
It's here again! The Linenhall's ever-popular biennial celebration of the visual arts in Mayo, the Mayo Artists Show, makes a welcome return, but in a slightly different guise. This year the theme is "20:20 VISION", and all works are limited in size to no more that 20cm in any dimension.
The open invitation show, selected this year by Roscommon-based artist and curator Linda Shevlin, presents a cornucopia of work in all manner of media and offers a fascinating snapshot of the breadth of arts practice in the county. And, with the season that's impending, these small-scale works offer a range of extremely affordable original artworks for anyone seeking that special, unique gift...
"20:20 VISION" officially opens on Friday 29th November at 7.30pm. The opening is a great opportunity to celebrate Mayo's artistic talents, and enjoy some craic and complimentary refreshments on the night. All welcome.
The exhibition runs until Saturday 11th January.
The Linenhall Gallery is open to the general public Monday-Friday from 10.00am - 5.00pm; Saturday from 11.00am-5.30pm. Admission to exhibitions is free. Further details from the Linenhall. Tel: 094 9023733
Image: "Night Vision" by Mags Duffy