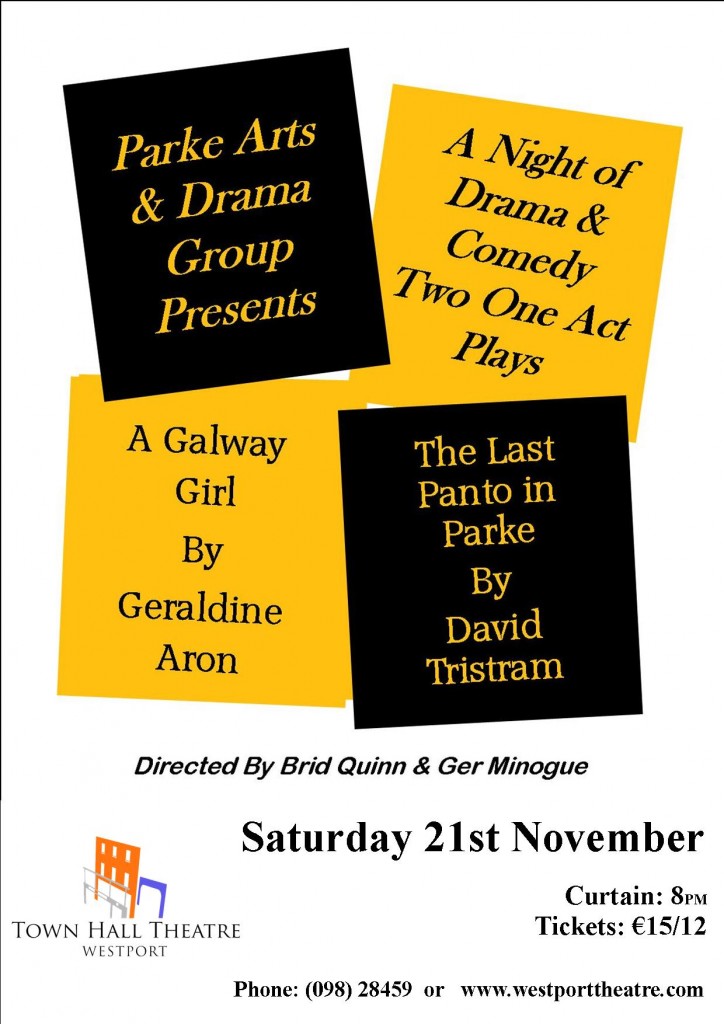 Click for an enlarged image

PARKE DRAMA GROUP BRINGS ITS "TWO PLAYS, ONE NIGHT"
TO WESTPORT TOWN HALL, SATURDAY 21st NOVEMBER 8pm

Parke Drama Group invites you to a night with a difference where two
One Act plays are presented on the same night in Westport Town Hall.


Directed by Brid Quinn & Ger Minogue, The Galway Girl with Karen Conway
& Vincent McHale is a moving drama & The Last Panto, a colorful comedy
with Joanne Deane, Ann Marie O'Malley, Seamus Beirne & Des Gilsenan.


Please note: Both scripts do include some moderate adult themes and
may not be suitable for a young audience!

For more information see
www.parkedrama.com

Ticket details: 8pm 21st Nov in Westport Town Hall
through www.westporttheatre.com or 098) 28459.