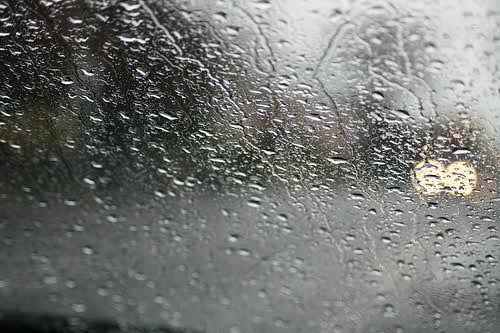 wipers on, lights on....

Many states in America legally require drivers to use their headlights during inclement weather, such as rain or fog, or whenever weather requires drivers to use their windshield wipers. These laws are commonly called "wipers on, lights on" laws. As of April 2010, Alabama, Arkansas, California, Connecticut, Delaware, Florida, Georgia, Illinois, Iowa, Kansas, Louisiana, Maine, Maryland, Minnesota, Missouri, New Jersey, New Mexico, New York, North Carolina, North Dakota, Ohio, Pennsylvania, Rhode Island, South Carolina, Tennessee, Virginia and West Virginia have wipers on, lights on laws.

Imagine that if all drivers in Ireland used their dipped headlights when driving during the day we could reduce the number of collisions on Irish roads by 20%.

If you flick your windshield wipers on, be sure you have your lights illuminating on the front of your vehicle, too.

Road Safety Officer with Mayo County Council Noel Gibbons said "Common sense tells most of us to keep our wipers on when it's raining, but it's important to remember that you need to turn your headlights on as well, having your headlights on is not only about seeing the road better when you drive, but also making sure others on the road can see you too."

"The goal of this campaign is to increase overall traffic safety. Headlights draw more attention to cars, whether at an junctions or on oncoming cars. Any time you draw additional attention to a vehicle in inclement weather, whether rain or snow, it increases safety for everyone, I feel if people knew the importance of driving with their lights on in day light hours they would do it without any legal requirement"

Rain, fog and snow make it difficult to see the road and other cars. Turning on your headlights during inclement weather helps you see better and helps other cars see you.

"Many people feel that using their lights in daytime increases fuel consumption and shorten battery and bulb life. It is true that fuel economy is slightly affected but it has no effect on the battery and a negligible effect on bulb life. However, the benefits for all of us far outweigh the small cost", a spokesperson said.

Reduce your speed in wet or icy conditions since it takes your car much longer to stop on wet roads. Get in the habit of driving slower than the speed limit in bad weather. Check your headlights and wiper fluid regularly and have your headlights inspected annually

"People need to be aware of the dangers of driving in poor visibility and get in the habit of turning on their headlights when it rains,"