Halloween is fast approaching, and you probably have all the sweets, costumes and parties planned and ready to go.
But have you had a talk with your child about their safety on Halloween?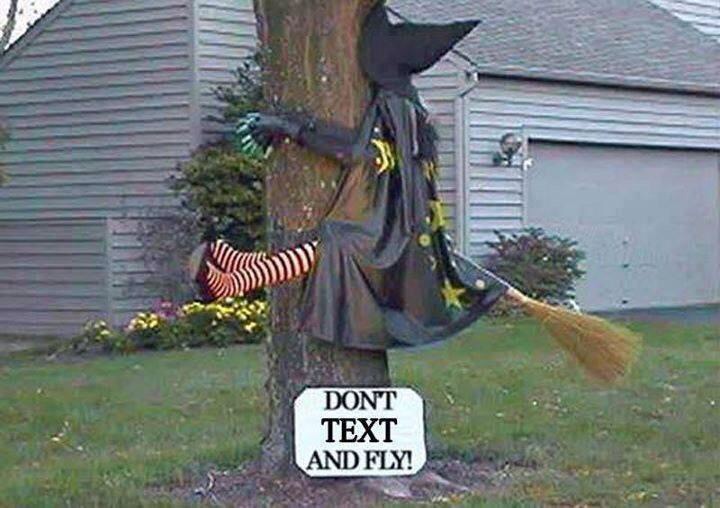 Both pedestrians and drivers need to be hyper-vigilant on Halloween - there's a big influx of small, excited pedestrians on residential streets and roads, and more distractions inside the vehicle. Here's some tips for both drivers and trick-or-treaters for staying safe on the roads.
Research from the United states that the number of deaths among young pedestrians (aged 5 to 14) is four times higher on Halloween, between 4pm and 10pm.
Most fatal pedestrian accidents occur when a the vehicle going is 50 km/hr or faster. Slowing down will also help you stop faster if a child crosses in front of you, and to be alert while looking for trick-or-treaters behind parked vehicles.
In total, 14 children under the age of 15 died on Irish roads last year, fully 36.7% of all child deaths of any kind in Ireland as a whole.
This marks our roads out as the worst offender here when it comes to the deaths of children.
Of those 14 killed, seven were pedestrians and seven were passengers.
Most upsetting of all, last year saw a five-fold increase in the numbers of children killed on our roads since 2012, when fatalities were at a record low of just three.
As a driver, be aware of your surroundings and refrain from distracted driving (plus, it's illegal!)
Remind your children not to run across the street, but to cross by walking at a safer place like a pedestrian crossing after checking for vehicles.
Drivers, be sure to signal when you are pulling over or turning.
If you are sending out kids, be sure that they have some reflective materials on their costumes, or find a costume with bright colours instead of dark colours.
Face paint and makeup also makes it easier for kids to see, rather than a bulky mask.
Remind children the dangers of throwing eggs or flour at moving vehicles.
Superintendent Joe McKeanna Castlebar , Castlebar said "Children only think of the fun they will have, but often forget the dangers, we are asking all parents to remind their children to make themselves visible to other road users, pedestrians do not have protection when they are hit by a vehicle. This makes pedestrians susceptible to serious injury when they are struck by a car, truck or bus.
"Even a relatively low-speed collision can result in death. The continuation of pedestrian deaths makes this campaign timely and I very much hope has real influence."
"The excitement of trick-or-treating can make everyone less cautious," said Noel Gibbons, road safety officer in Mayo County Council. "To help keep children safe, parents should remind their kids about the rules of the road and ensure they will be seen by drivers this Halloween."
Visibility. With the clocks changing soon it means that children are more likely to be trick-or-treating in the dark when it is harder for drivers to see them. Children should bring flashlights or glow sticks with them, carry reflective bags, or attach retro-reflective tape, fabric, or decorative patches to costumes.
Traffic. Review basic pedestrian safety rules, including where and how to cross the road. Teach kids never to dart out into the street or road -- one of the most common causes of pedestrian deaths among children. Drivers should be particularly alert on Halloween and watch for children on the street, in alleys and crossing the road.