The swimming season kicked off with a proverbial (and literal) splash, with a very successful 'A' gala showcasing the hospitality of our own Castlebar Swimming Club. The Castlebar gala is an annual event and this year the club welcomed 13 other clubs from all over Connacht. More than 200 swimmers glided through a total of 491 swims, according to Competition Secretary Patricia Cleary, of Swim Ireland's Connacht region, who oversaw the collation of all results on the day.
The home gala proved a very successful one for Castlebar Swimming Club - with a total of 36 swimmers representing the club on the day, and all of them scoring personal best times (PBs) in at least one of their events.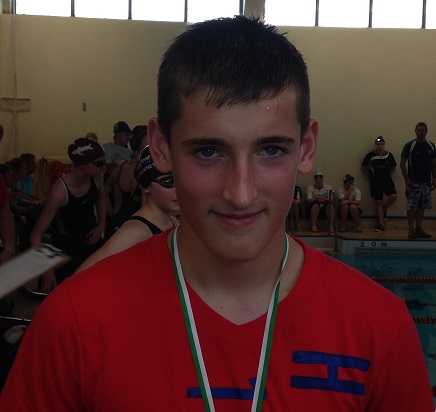 Jamie Murphy


First up was the boys' 400m freestyle - with ten-year-olds Sam Rennick and Rory Grady acquitting themselves very well in a tough event; they recorded PBs of 6:30.93 and 6:51.83 respectively. The 12 to 13-year-old boys also swam well, with Jamie Murphy (5:00.65) and Aaron Doherty (5:13.96) achieving very good PBs, and first-time eventers Ronan Dervan (6:15.50), James English (6:16.19) and Tommy Huang (6:52.89) also performing well. Mark Dervan took a whopping 17 seconds off his previous PB to finish in second place in the 14-15 age group with a time of 4:48.56, while Nathan Rennick also recorded a great PB of 5:26.66. There was well-deserved gold for Eoghan Grady in the 16&over age group with another impressive PB of 4:06.62, and silver for club-mate Cillian Melly with a 9-second PB of 4:22.65.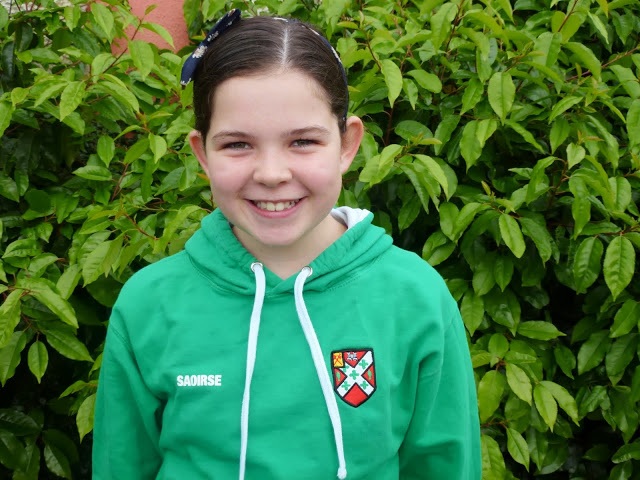 Saoirse Hoban


Next up, in a welcome break from the gruelling 400s, came the girls' 100m backstroke - and there were a flurry of PBs from the 11&unders, with Saoirse Hoban on 1:21.93, Fiona Conway on 1:28.48 and Rachel Henehan on 1:31.56. Not to be outdone, the 12 to 13-year-olds also recorded a straight set of PBs - with fine swims from Siofra McHale (1:15.43), Edel Egan (1:17.98), Hazel Coen (1:21.71), Hannah Grady (1:21.76), Niamh Breslin (1:23.91), Heather Fadden (1:26.41) and Megan Deely (1:29.06). Sinead Mylett took gold in her 14 to 15-year-old age group with a time of 1:09.03 and there were further PBs for Niamh Heneghan (1:12.58), Laura Fahy (1:14.77), Paula McDonagh (1:19.50), Siofra Horan (1:21.60) and Una Togher (1:22.36).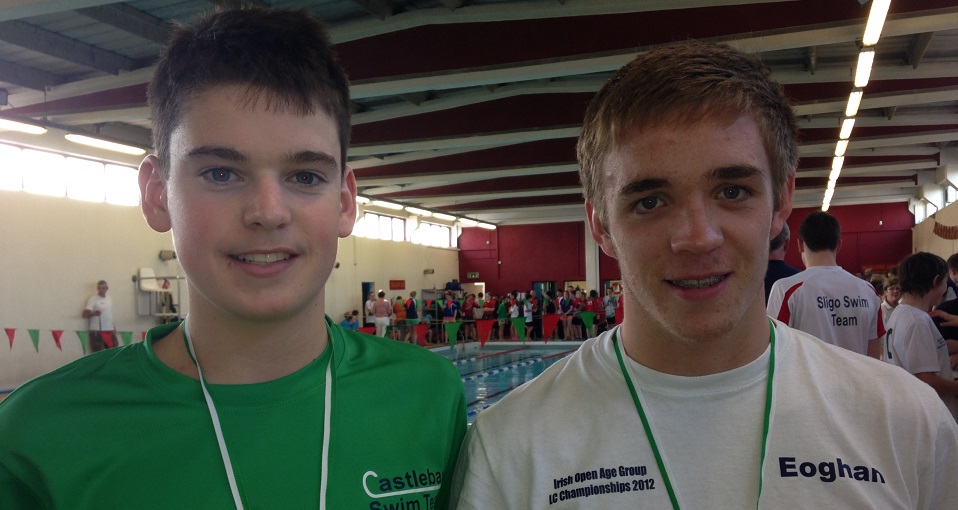 Cillian Melly & Eoghan Grady.


For the boys, Sam Rennick (1:33.34) and Rory Grady (1:41.25) recorded further PBs in the 100m backstroke, as did Jamie Murphy (1:15.63), Sean O'Connor (1:17.86), Conor Melly (1:18.30), Ronan Dervan (1:34.57) and Mark Dervan (1:13.75). Eoghan Grady and Cillian Melly both scored on the medal front again, with Eoghan taking silver with a PB of 1:04.22 and Cillian taking bronze on 1:05.63.

After the break, during which visiting timekeepers and officials from other clubs were treated to a slap-up lunch catered by the parents of Castlebar swimmers, the session resumed with the girls' 400m freestyle - a mammoth event with more than 100 swimmers completing their 16 lengths each. First up were the under-11s, with Saoirse Hoban recording a very impressive 21-second PB of 5:21.83 to scoop a bronze medal, and Fiona Conway, swimming this event for the first time, achieving 5:52.80. There was gold for Edel Egan in her age group with a PB of 4:58.71, and further PBs for Siofra McHale (5:09.89), Hannah Grady (5:21.25, Niamh Breslin (5:23.56), Hazel Coen (5:31.45), Heather Fadden (5:46.30) and Megan Deely (5:58.07). In the 14 to 15-year-old age group Sinead Mylett took her second gold of the day on 4:40.84, with further PBs for Paula McDonagh (4:49.62) and Laura Fahy (5:00.02), and a 24-second PB for Una Togher (5:17.00).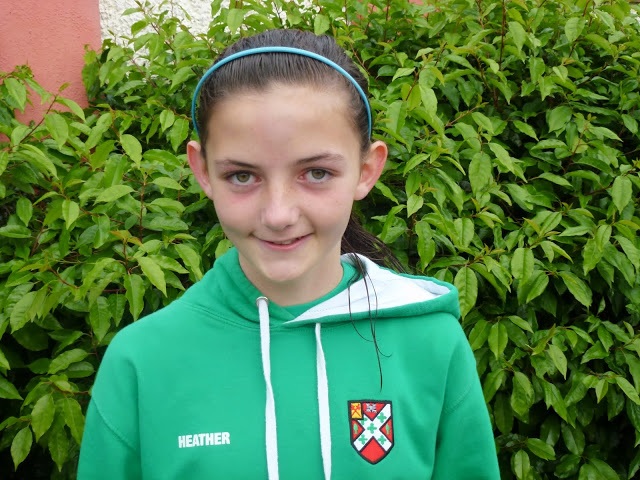 The final event of the day was the 100m breaststroke, and there were PBs in the under-11 boys for Ciaran Mylett (1:43.62), Rory Grady (1:52.62) and Sam Rennick (1:57.49). Jamie Murphy took silver in his age group with a PB of 1:19.84, and there were further PBs for Sean O'Connor (1:27.95), Conor Melly (1:29.62), Ronan Dervan (1:33.42), Aaron Doherty (1:34.00), and Tommy Huang (1:41.99). There was gold for Mark Dervan in the 14 to 15-year-old group with a 6-second PB of 1:13.31, and the final two boys' medals of the day went to Patrick Livingstone, who took silver with a PB of 1:11.14, and Cillian Melly, who was awarded bronze for his PB of 1:16.60.
For the girls, Fiona Conway recorded a third PB of 1:47.66, and Heather Fadden resumed her very impressive form from last season - taking gold for her PB of 1:28.81. There were PBs also for Siofra McHale (1:31.63), Hazel Coen (1:31.92), Edel Egan (1:34.27) and Hannah Grady (1:35.30). In the older age group, Sinead Mylett recorded a PB of 1:21.51 to scoop silver, and there were additional PBs for Laura Fahy (1:28.54), Niamh Heneghan (1:29.30) and Paula McDonagh (1:38.81). Also swimming well for Castlebar were Ambre Fadden, Sara English and Louise Dervan.
All in all, a very successful day for the Castlebar club, and a great start to the swimming season - which is well and truly underway now, with a full schedule of training and galas lined up for the coming weeks and months. As always, the continuing hard work and effort by coaches Marian English and Joe Moran sets the pace for the swimming year, and the tireless dedication of the swimmers themselves knows no bounds. Castlebar Swimming Club committee would also like to express their gratitude to all parents of club swimmers - who contributed to the smooth running of the gala.