An early start for Castlebar swimmers saw them up with the dawn chorus on a recent Sunday morning, and setting off from the home pool for a gala at the regional sports centre in Athlone. It proved to be a good day out for the swimmers, who achieved plenty of those all-important personal best times.
First off the blocks were the 11 & under girls, with Saoirse Hoban and Heather Fadden recording impressive times of 1:32.03 and 1:35.78 respectively. For the 12-13 girls, there were PBs for Siofra McHale (1:20.15), Edel Egan (1:21.16) and Una Togher (1:23.54). Last up were the 14-15 year-olds, with Caoimhe Hennigan recording a 3-second PB (1:21.03) and good swims also from Ambre Fadden and Meaghan Coen. Nathan Rennick took bronze in the 12-13 boys 100m fly with a 4-second PB of 1:14.81, while Jamie Murphy and Sean O'Connor also recorded PBs of 1:19.47 and 1:26.56. There was a silver medal and another PB for Cillian Melly (1:04.66) in his age group.
For the 11 & under girls, there were PBs in the 100m backstroke for Hannah Grady (1:24.75), Saoirse Hoban (1:26.90) and Heather Fadden (1:29.73); with further PBs for the older girls including Siofra McHale (1:17.01), Niamh Breslin (1:23.89), Laura Fahy (1:14.46) and Aisling Grady (1:15.96). Nathan Rennick also took his second PB of the day in the backstroke with a time of 1:17.56.
The IM, which combines all four swimming strokes, saw 11-year-old Saoirse Hoban record an impressive 6:41.70 in her first time out in this event. Also recording good times were Edel Egan (a 9-second PB of 6:01.43 and Niamh Breslin (6:31.92). Aisling Grady took bronze in her age group for the same stroke with a time of 5:34.09.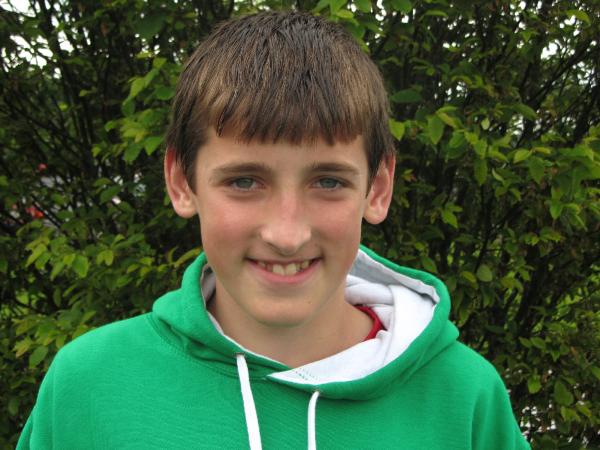 Jamie Murphy: Bronze in breast stroke.

After the break, the boys were first up in the 100m breaststroke, with Jamie Murphy taking bronze for a time of 1:24.76, and Conor Melly recording a PB of 1:29.58. For the girls, medal winners included Louise Dervan, who took gold in her age group with a time of 1:24.45, Hannah Grady who took silver in the 11 & under age group, and Ambre Fadden, who took bronze with a time of 1:22.33. There were additional PBs for Fiona Conway (1:52.34), Una Togher (1:31.07) and Caoimhe Hennigan (1:28.79).

The final 100m swim of the day was the freestyle, which garnered PBs for Conor Melly (1:07.91), Nathan Rennick (1:08.43), Sean O'Connor (1:10.85), James English (1:20.72), Mark Dervan (1:04.07) and Cillian Melly (1:00.14).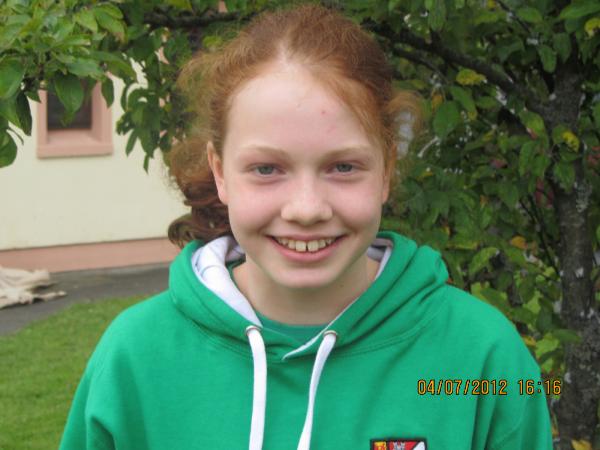 Edel Egan: Gold in freestyle.

There were excellent times also for the girls, with Edel Egan and Paula McDonagh taking gold and silver in their age group with times of 1:05.58 and 1:05.96 respectively, and Laura Fahy taking bronze in the 14-15 age group on 1:04.49. Also recording good times were Hannah Grady (1:13.91), Heather Fadden (1:14.72), Fiona Conway (1:18.94), Siofra McHale (1:09.20), Una Togher (1:10.37), Aoibheann Hennigan (1:11.10), Aisling Grady (1:06.65), Caoimhe Hennigan (1:07.65), Ambre Fadden (1:08.23) and Meaghan Coen (1:15.39).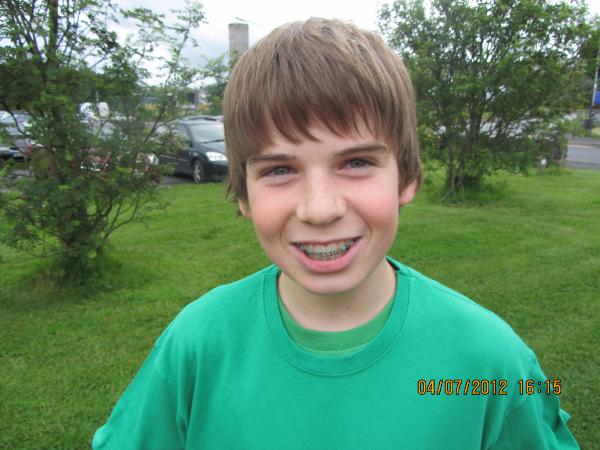 Conor Melly: Bronze in freestyle.

The final event of the day was the boys' 400 IM, which garnered bronze for Conor Melly with a 15-second PB of 5:49.61 and saw Mark Dervan narrowly miss out on a podium finish with a 13-second PB of 5:22.84.