The Connacht Championships, held in Leisureland, Galway in mid-December, proved a very successful outing for Castlebar Swimming Club, ending the year on an up note. There were personal best times all round, and some fine swims by the young swimmers, with Sinead Mylett in particular having some excellent results. Narrowly pipped in the medal stakes for the 50meter breast stroke, she went on to take gold in the 50m freestyle with a time of 27.75, the 1500m freestyle (17:54.63), the 400m individual medley (5:12.39) and the 50m butterfly (30.73), rounding off her final swim of the day with silver in the 50m backstroke (31.83).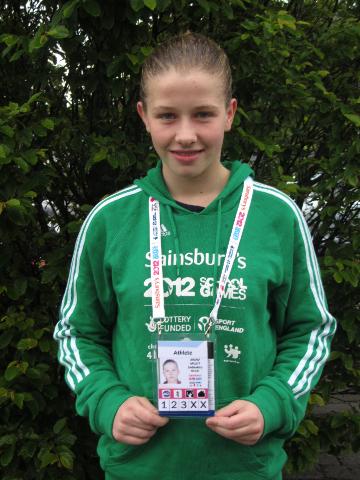 Sinead Mylett: Four golds and one silver in Galway
Patrick Livingstone took nine seconds off his previous record to gain a new personal best (PB) in the 400m freestyle of 4:31.97. The same event also proved successful for Aisling Grady, who gained a bronze medal and a PB of 4:56.06, and brought PBs for Paula McDonagh (4:59.31), Caoimhe Hennigan (5:01.45), Edel Egan (5:02.34), Siofra Horan (5:02.41), Aoibheann Hennigan (5:21.85), Siofra McHale (5:22.85) and Niamh Breslin (5:46.65). There was another impressive PB of 37.96 for Siofra Horan in the 50m breaststroke.
In the boys' 200 IM, there were PBs for Nathan Rennick (2:48.15), Conor Melly (2:51.40) and Sean O'Connor (3:00.28), while in the girls' event there were PBs for Aisling Grady (who took a second bronze medal for her time of 2:37.33), Caoimhe Hennigan (2:43.65) and Paula McDonagh (2:49.33). The 200m backstroke saw Nathan Rennick swim a PB of 2:46.74, while there were more PBs for Aisling Grady (2:41.81) and Siofra McHale (2:51.07). Laura Fahy took nearly six seconds off her previous best time for the 50m freestyle, gaining a new PB of 30.55, while Siofra Horan took a whopping 19 seconds from her 100 IM time, to gain a PB of 1:18.30. There were impressive PBs also in the 1500m freestyle, with Cillian Melly bettering his time by 16 seconds to gain 17:35.12. Meanwhile, Con Doherty - finishing off a brilliant year in which he became the first Irish triathlete to take bronze in the World Championships - took an amazing 34 seconds off his previous record to finish in 17:58.59.
The 200m freestyle also proved successful for the girls, with an impressive 19-second PB for Hannah Grady (2:26.35), and PBs also for Aisling Grady (2:22.42), Paula McDonagh (2:22.92), Caoimhe Hennigan (2:22.97), Edel Egan (2:24.05), Siofra McHale (2:33.25) and Niamh Breslin (2:42.28). There were PBs also for the boys - Conor Melly (2:28.49), Nathan Rennick (2:30.82), Aaron Doherty (2:38.41), Sean O'Connor (2:47.12) and Patrick Livingstone (2:08.37).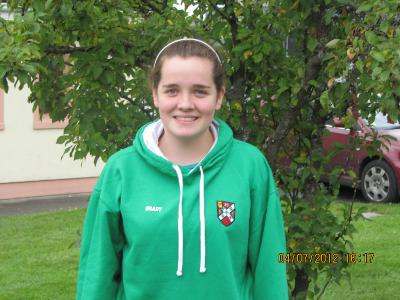 Aisling Grady: Three bronze in Galway.
Siofra Horan took silver in the 200m breaststroke with her personal best time of 2:55.07, while Aisling Grady took bronze in the same race for her time of 2:57.05. There were further PBs for the boys' breaststroke with Conor Melly finishing in 3:09.63, Aaron Doherty swimming 3:27.00 and Patrick Livingstone gaining 2:39.48. The final event of the day was the 800m freestyle, where Paula McDonagh took bronze for her 26-second PB of 10:07.63, and further PBs for Caoimhe Hennigan (10:19.58), Edel Egan (10:25.95), and a PB and a bronze medal for Cillian Melly (9:05.21)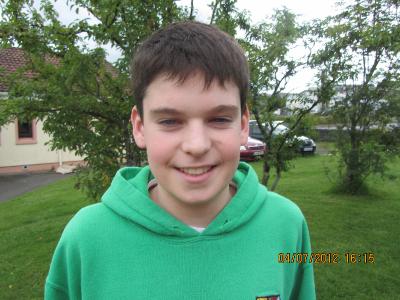 Cillian Melly: Silver and bronze in Galway.
Also swimming well for Castlebar were Jamie Murphy and Meaghan Coen. It's also worth noting that while many of us were lounging around over the Christmas break, the swimmers and their ultra-dedicated trainers - Marian English and Joe Moran - were not resting on their laurels, but were continuing with their rigorous training schedule. It's now full steam ahead for 2013 and the competitions to come.