Burma Now- What is the Real Story? an information evening organised recently in the Welcome Inn Hotel by Mayo Intercultural Action was attended by more than 70 people.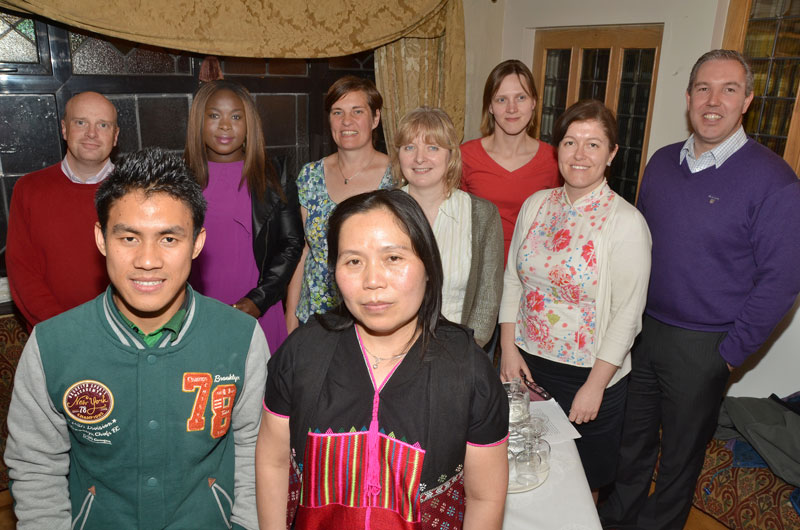 Photo by Alison Laredo.
The speakers included: Eileen Seymour from Burma Action Ireland; Patrick La Ring, human rights worker from the Kachin State, Burma, Phaw Shee Hta, member of Karen Community Castlebar and Thérèse Ruane from Mayo Intercultural Action. Also included in photo are some members of Mayo Intercultural Action: Des Greene, Kany Kanyeba Kazadi; Natalya Pestova; Michelle Rooney and Kevin Corrigan.
---
See also information regarding the event.