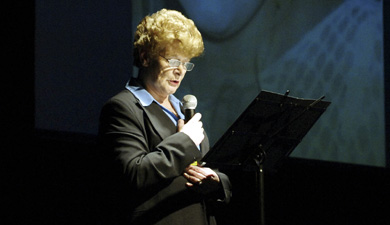 The late Ann Moran.

Mrs Ann Moran, who became a public voice for Families bereaved by road deaths, has died following a short illness.

Ann Moran, whose daughter (Regina Moran) was killed in a collision in 2002, bravely shared her personal experiences at local and national Road Safety events. The mother of a Westport teenager who was killed in a car accident warned young people that speed kills.

In a powerful speech to 1,000s of students at road safety shows around Ireland, Ann Moran issued the heartfelt warning and appealed to those in attendance to avoid becoming 'another statistic'.


"Undoubtedly speed kills and when you get into a car and turn the key of the ignition you are in a loaded weapon. Please don't be another statistic," said Mrs Ann Moran told her attentive audiences.


The Road Safety Department Mayo County Council have expressed their sympathies to the Moran family and have praised Ms Moran's great courage and bravery in speaking publicly about the tragedy her family has faced.