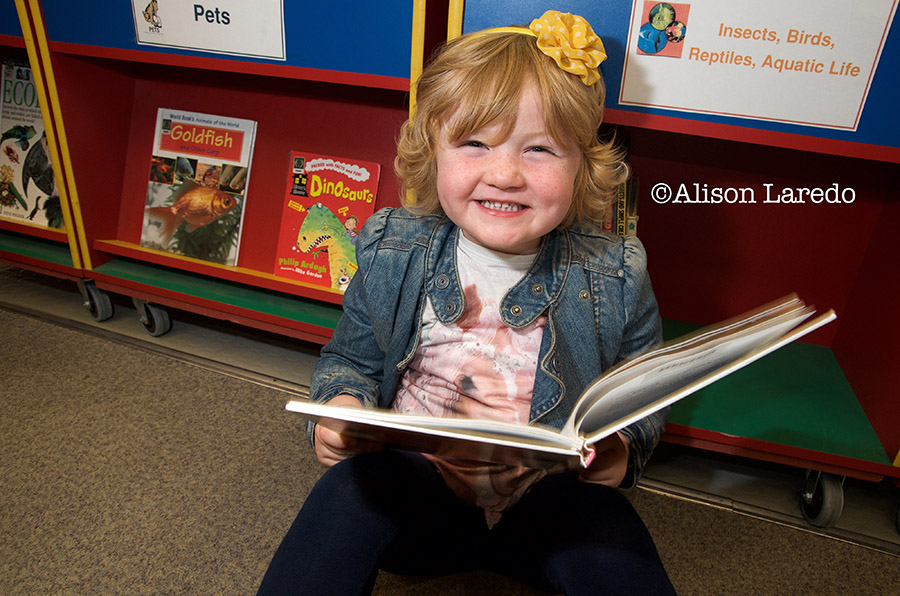 Happy girl at the Summer Reading Adventure evening.
The stars were out in force at Castlebar Library recently, accompanied by their proud mammies and daddies, with the odd granny thrown in for good measure. The glittering event in question was the presentation evening for the Summer Reading Adventure that took place over the summer at the library, and at five other branches in the county. The smile factor was intensely high on the night, as evidenced in Alison Laredo's lovely photographs, and the presence of Moorehall actor Ian O'Reilly, best known for his role as Padraig in the hit Chris O'Dowd show Moone Boy only served to add to the festivities.
Mayo County Council Cathaoirleach Cllr. Michael Holmes welcomed the young readers and their families to the library, and commended them for their achievements. Their challenge, which they met head-on, was to read seven books over the summer, review them, and collect stamps on their reading cards. Each child who participated received a certificate and a lovely goody bag on the night. Ian O'Reilly, a keen reader and the face of the MS Readathon for the second year in a row, also offered his encouragement to the assembled audience, and spoke of the enjoyment he has always gotten from reading.
The candour of the children's reviews was clear to see, they ranged from heartfelt ("I thought it would have been nicer if Ella and her mum and dad stuck together," wrote 9-year-old Eimear of Jacqueline Wilson's The Longest Whale Song) to hilarious ("It's funny, and I mean full-blown belly laughs funny, heart-warming, and sometimes creepy … dun, dun, dun!" says 11-year-old Abbie of David Walliams' Awful Auntie) to brutally honest ("I hate this book, my mom chose it, not me. I think it should be about football, not dinosaurs … It is rather a school book than a book I would read. It is incredibly boring," grumped 9-year-old Cormac about Philip Ardagh's Dinosaurs). Summer may be over, but there are plenty of new titles to choose from at Mayo County Library, for readers young, old and everything in-between.         Castlebar Library Castlebar Library