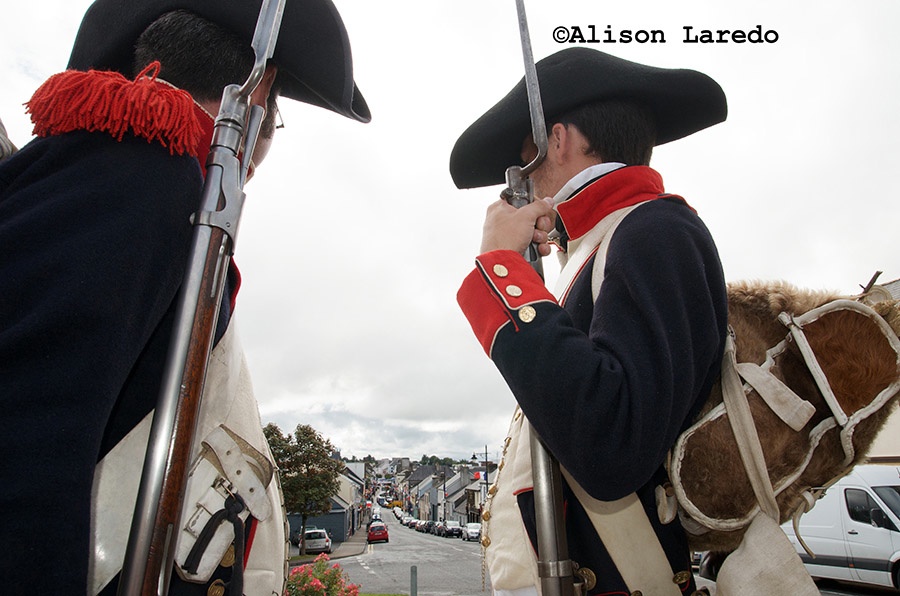 French re-enactors looking down to Castlebar from Staball Hill.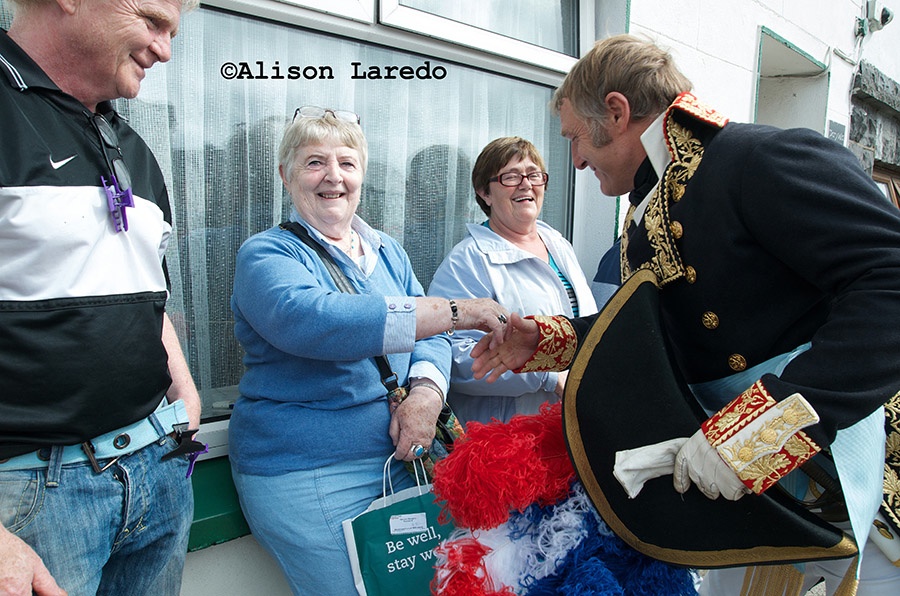 General Humbert greeting Castlebar locals on Staball Hill.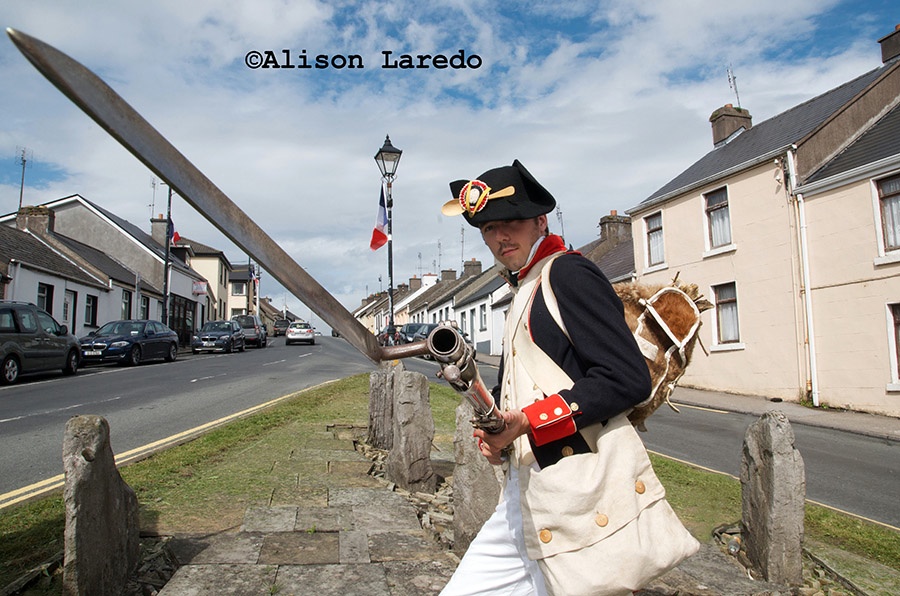 Preparing for battle.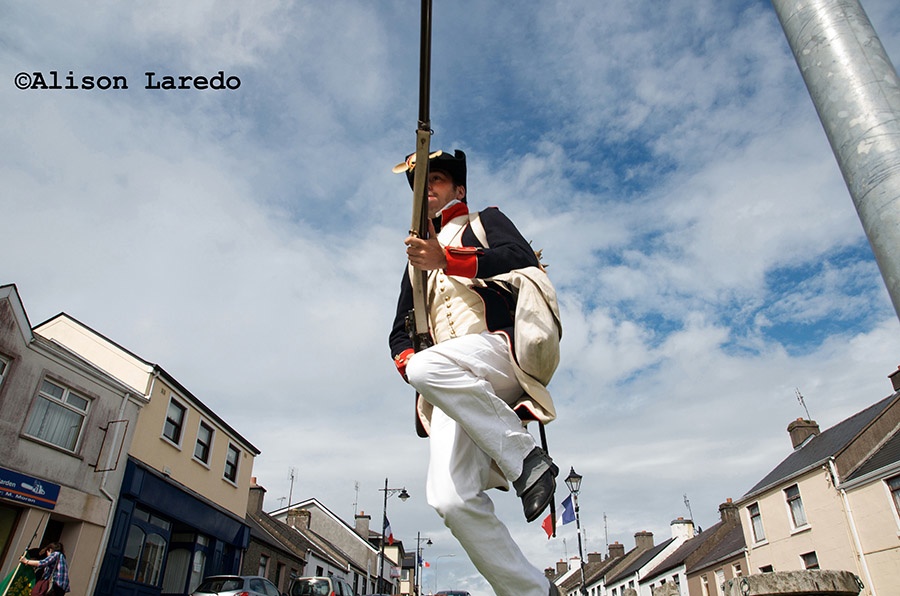 Charging down stab all.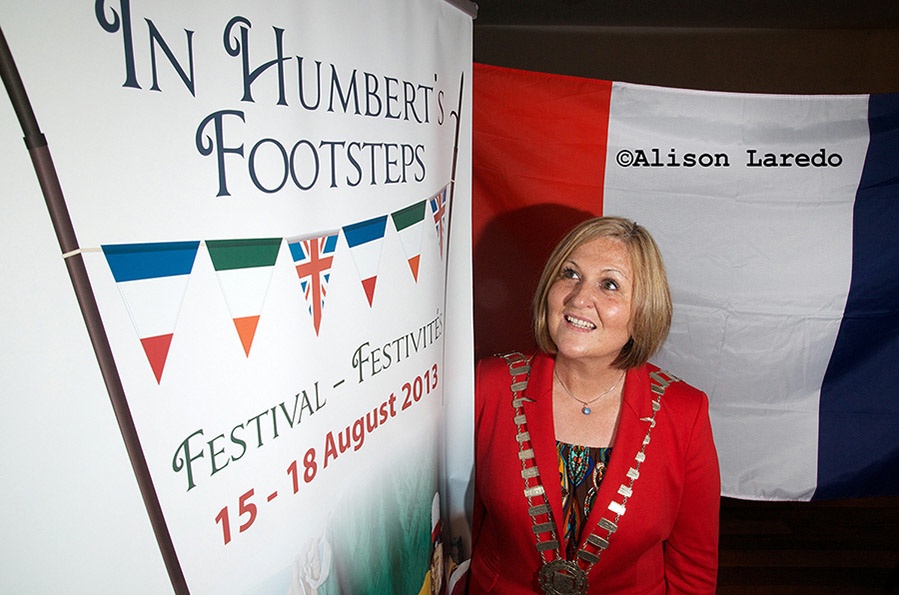 Mayor of Castlebar Noreen Heston who launched the Festival in the TF Royal.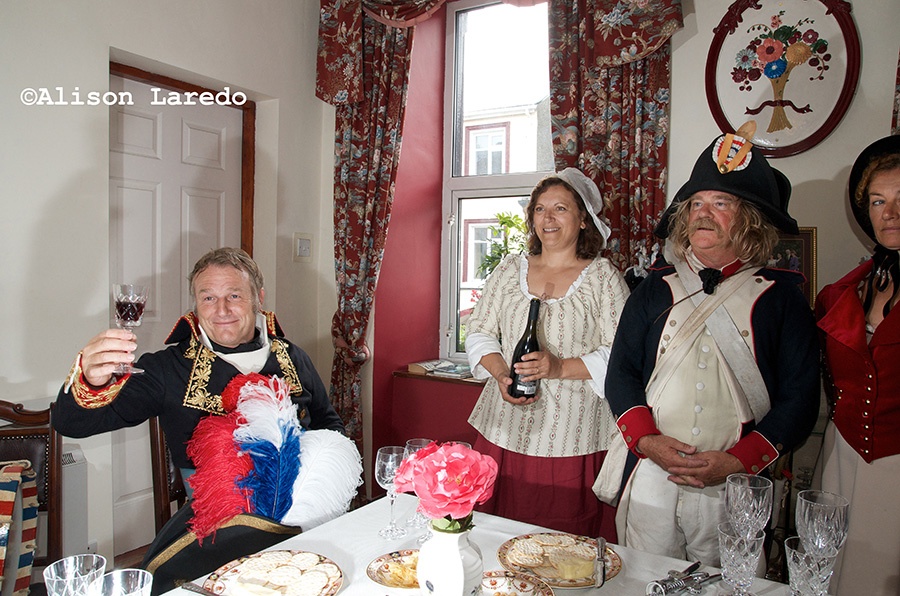 General Humbert and his troops were entertained by Mary Fahey in the room above her shop where Humbert had his headquarters in 1798.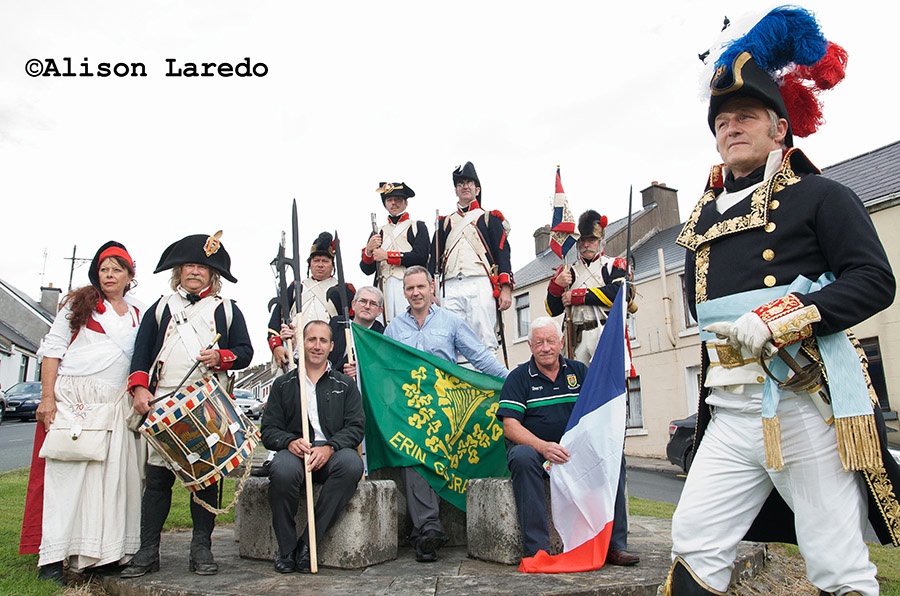 General Humbert with the French soldiers and some of the Festival Committee.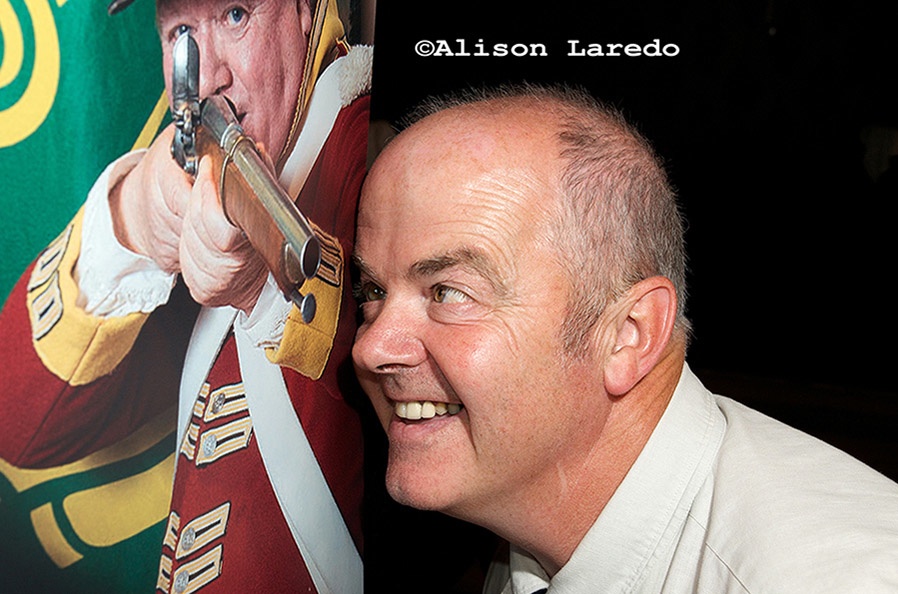 Castlebar Town Councillor Blackie Gavin at the Launch.
---
Check out Alison Laredo's website
Ceck out the Facebook page for 'In Humbert's Footsteps' for more information