Shop, explore and dance to the beat at Heart of Castlebar Festival 2014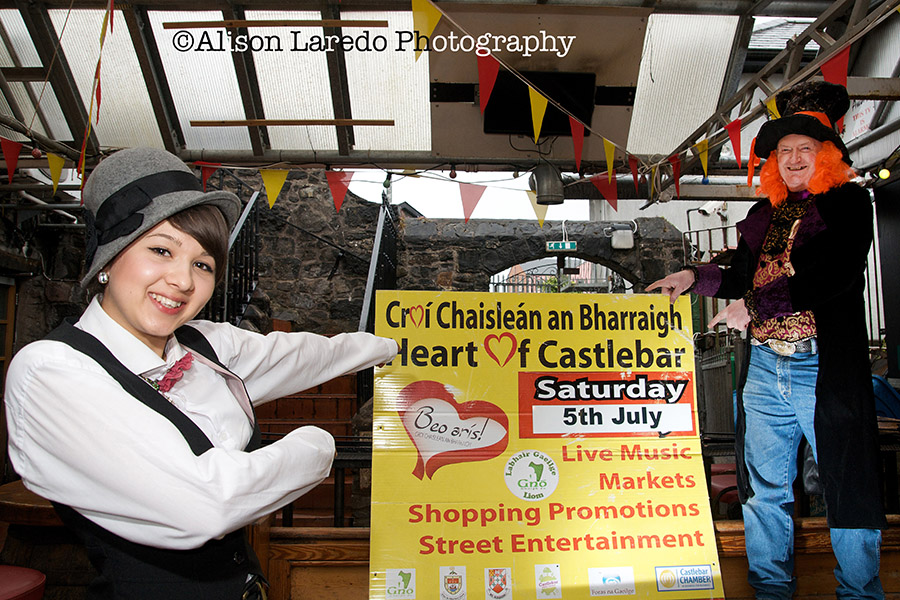 Gabby Zmeu of Castle Book Shop, and Michael Murphy of Eureka, at the launch of the Heart of Castlebar Festival 2014 in Cox's Bar, Linenhall Street, on Tuesday, June 4. This year's festival takes place on Saturday, July 5 and coincides with Fleadh Cheoil Chonnacht and the Castlebar International Four Days' Walks festival. Picture: Alison Laredo Photography
There will be music, heritage, children's events, a food trail, street entertainment and much, much more at the fourth annual Croí Chaisleán an Bharraigh festival on July 5th.
This popular festival is a not-to-be-missed event in the summer 2014 calendar. Castlebar will come alive with street stalls, top class musicians and entertainment for all ages. Also taking place over that weekend is the Fleadh Cheoil Chonnacht and the Castlebar International Four Days' Walks festival ensuring that Castlebar will be alive with the sights and sounds of craic agus ceoil.
From 10am on Saturday, July 5th, Castlebar's Main Street will be pedestrianised and the market stalls dotted along will be open for business, while Castle Street (sporting a new 'roof'!) will play host to vintage cars and all things heritage. Step back in time with the Mayo Peace Park committee's fantastic historical display, while traditional craftspeople – from weavers and basket- makers to ironmongers – ply their trade on the street. Make sure to check out the shopping promotions from the local retailers and pick up a bargain or two while you meander through the heart of Castlebar on what promises to be a wonderful, fun-packed family day out.
The gig rig in Hoban's carpark will be a lively spot on Friday and Saturday nights showcasing top local talent while the best of Ireland's traditional musicians will be found in the town's popular pubs.
Fleadh Cheoil Chonnacht will be holding a busking competition in the town on Saturday with a €1,000 prize fund and fleadh competitions will commence in Davitt College, Scoil Raifteirí and GMIT. For a full schedule of events during Fleadh Cheoil Chonnacht check out www.connachtfleadh.ie.
If you fancy stretching your legs then why not venture out of town on one of the organised rambles or longer walks during the Castlebar International Four Days' Walks from July 3 to 6. Check out www.castlebar4dayswalks.com for more information.
With less than 2 weeks to go to this exciting weekend make sure to put it in your diary and join us for an action-packed, fun-filled weekend in the heart of Mayo's county town.
For regular updates and more information see facebook.com/heartofcastlebar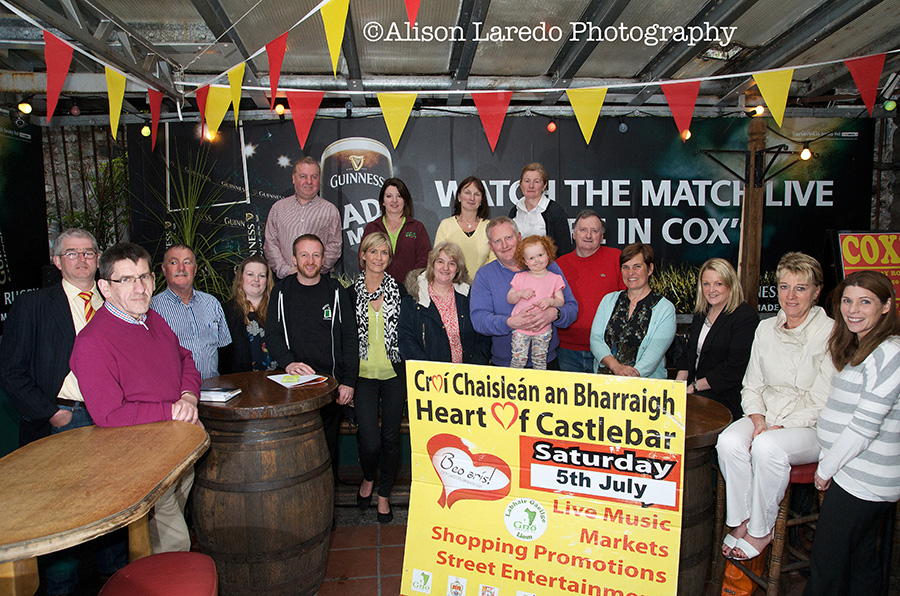 Castlebar traders pictured with the Heart of Castlebar organising committee at the launch of the festival in Cox's Bar, Linenhall Street, on Tuesday, June 4. This year's festival takes place on Saturday, July 5 and coincides with Fleadh Cheoil Chonnacht as well as the International 4- Day Walks. Back row, from left: Niall Malone, Cox's Bar; Marie O'Brien, Material Needs; Mary Fahey, Fahey Hardware and Fiona Rowland, Rowland's Chemist. Front, from left: Mick Baynes, Castlebar events co-ordinator; Máirtín Ó Maicín, Fleadh Cheoil Chonnacht; Mick Mc- Donnell, Bosh; Siobhan Foody, www.SiobhanFoody.com; Alan Heverin, the Irish House; Sinead Parson, Parson's Shoes; Nora Mandel, Mandel's Art Shop; Philip and Ava Prendergast, Pren- dergast's Pub; Michael Murphy, Eureka; Cllr Therese Ruane, Fleadh Cheoil Chonnacht; Toni Bourke, Irish TV; Kathryn Brennan, Castle Books and chairperson of the Heart of Castlebar committee; and Sinead Kelleher, Gifts Supreme. Picture: Alison Laredo Photography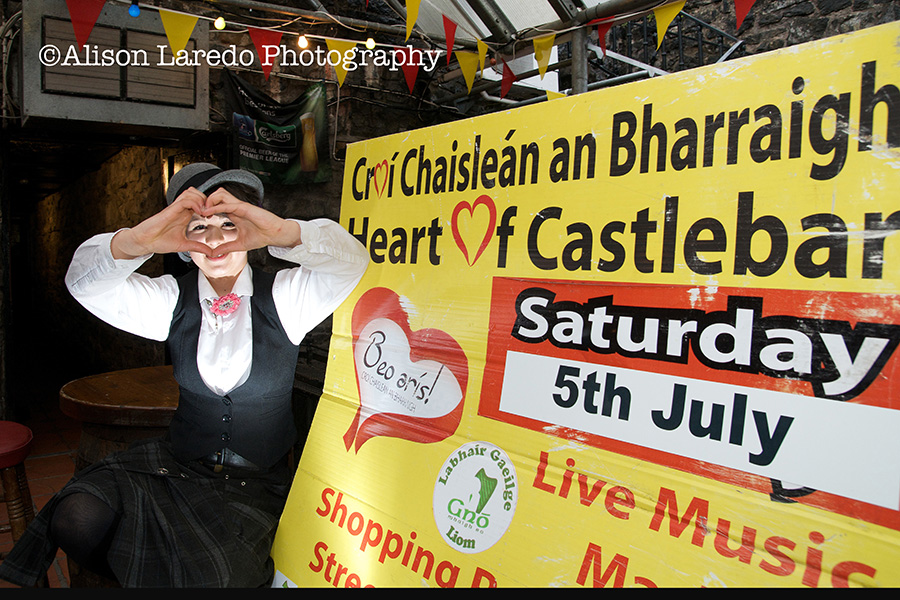 Gabby Zmeu of Castle Book Shop at the launch of the Heart of Castlebar Festival 2014 in Cox's Bar, Linenhall Street, on Tuesday, June 4. This year's festival takes place on Saturday, July 5 and coincides with Fleadh Cheoil Chonnacht and the Castlebar International Four Days' Walks
---
Check out Alison Laredo's website