It's not just people who find this long cold spell difficult, birds have a tough time too. Many small birds die in winter because they can't find enough food, so it's great that people put food out for them. Water is very important too as everything is frozen at the moment and birds can't eat snow. Birds eat scraps from the kitchen as well as shop-bought bird food.
Peanuts are best served in a feeder as small birds can choke on whole peanuts.

As well as doing a good deed, feeding birds is very rewarding. A large variety of birds visit gardens where food is left out bringing colour and life to the garden. And you can take photographs of them too!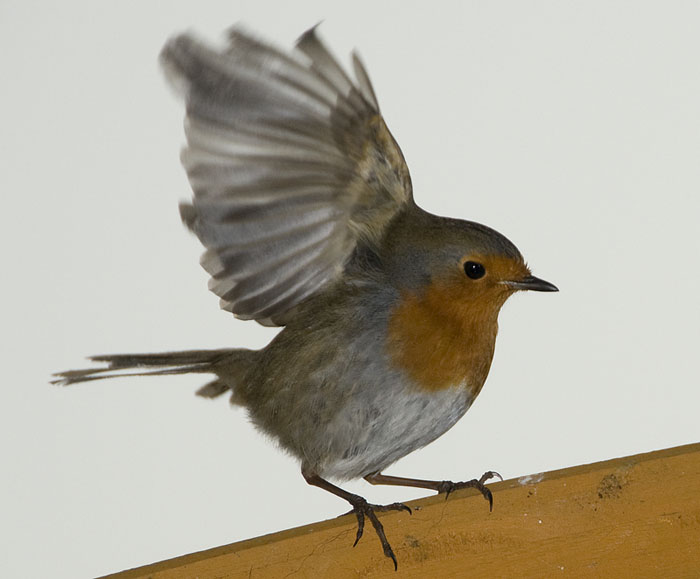 Balancing Robin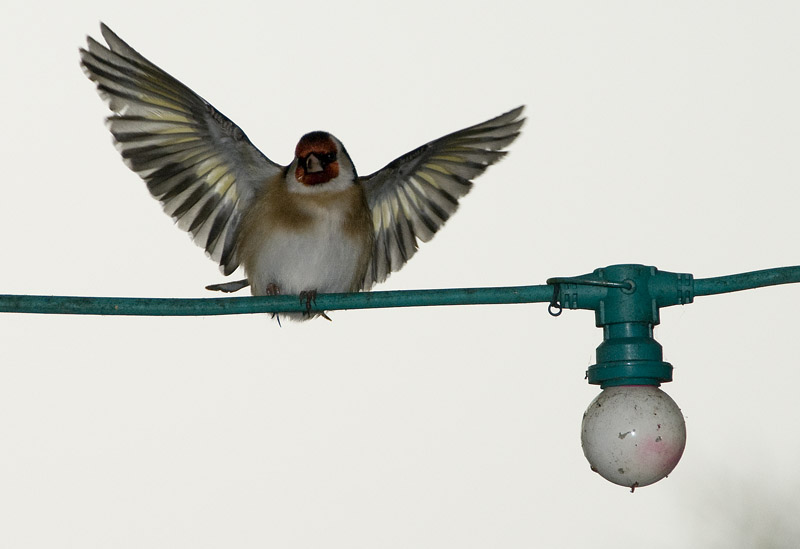 Goldfinch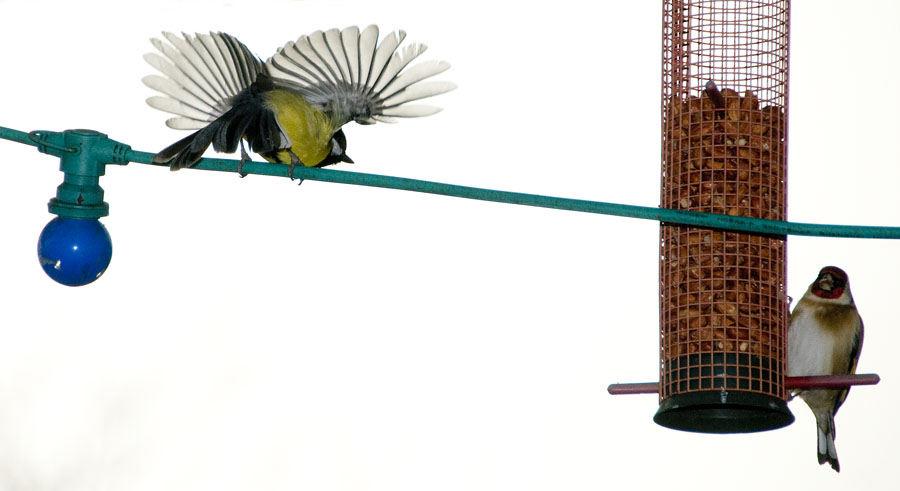 balancing Act by a Great Tit and a Goldfinch on the feeder.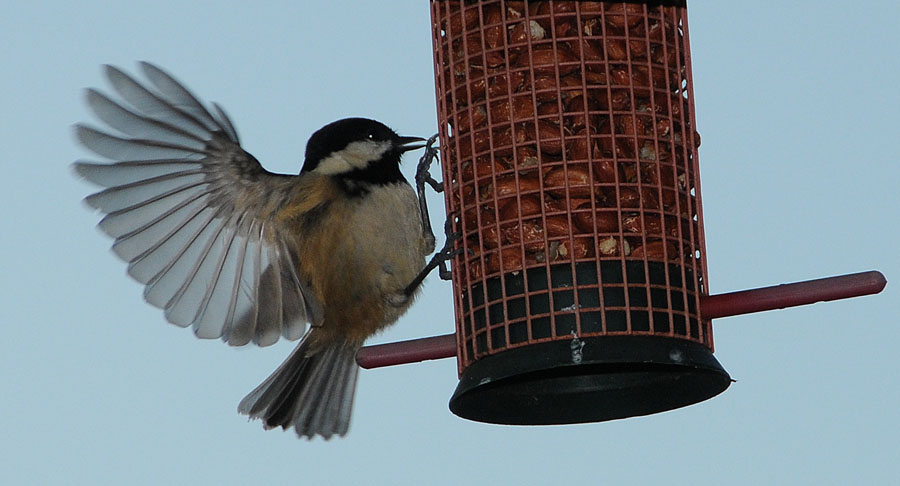 Coal Tit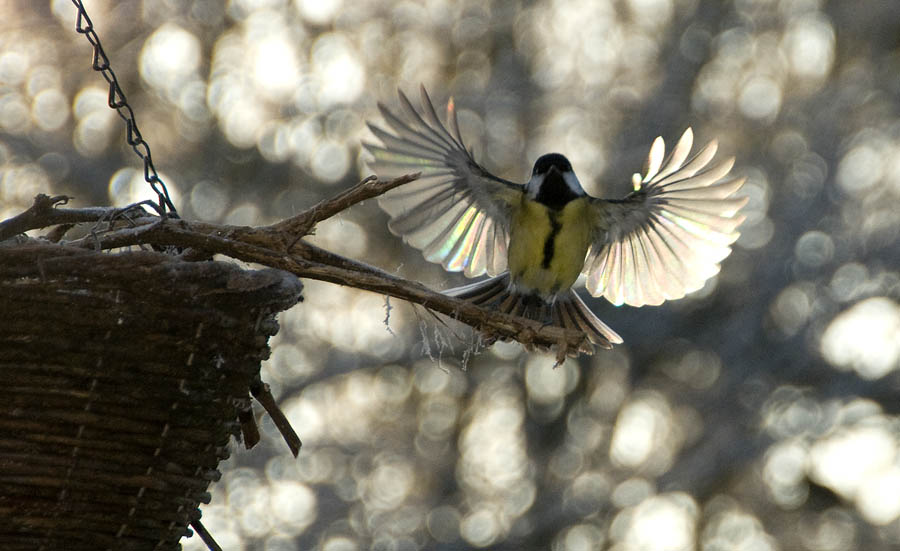 Great Tit with the sun in its wings.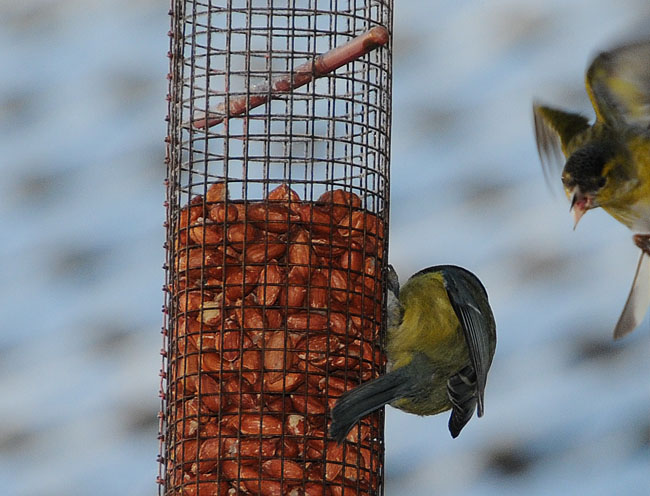 There's competition for food. Here a Siskin (I think), trying to scare off a Blue Tit.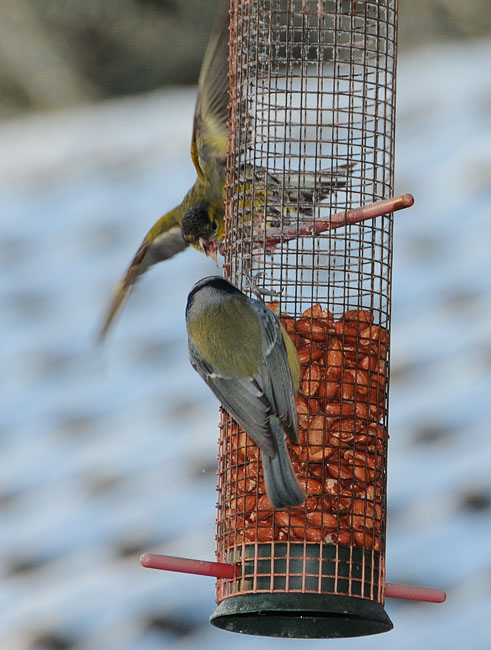 The squabble continues.......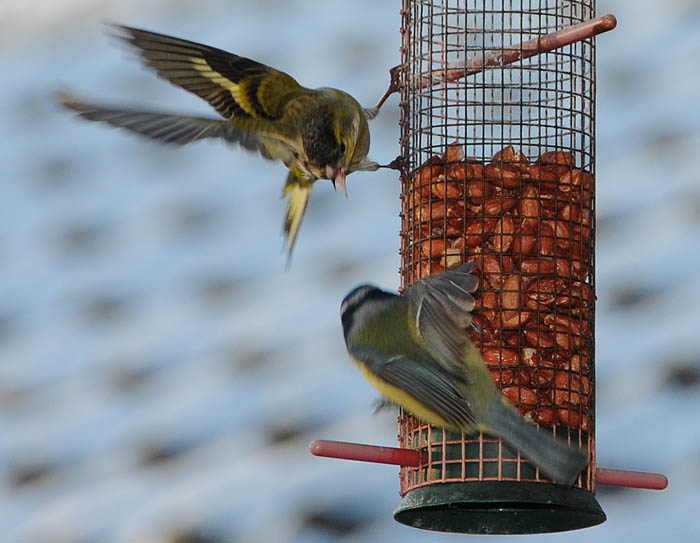 Trying again from another angle.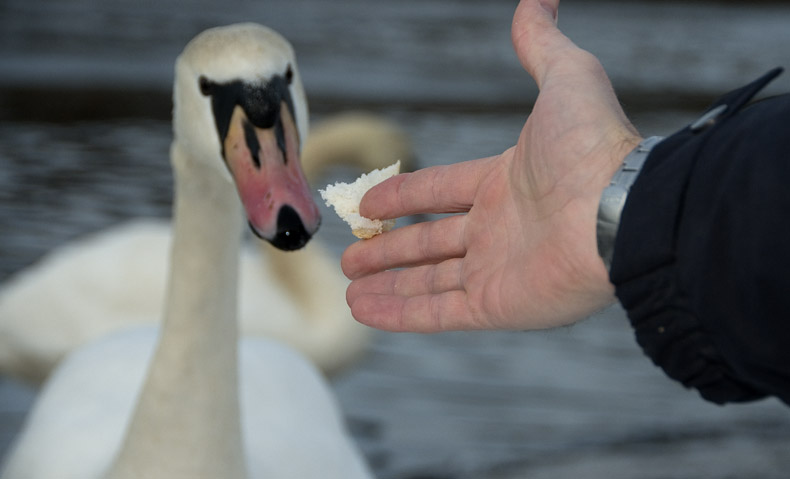 The water birds at Lough Lannagh have only a tiny space that's not iced over and so are very reliant on food brought to them by visitors. Pictures of the swans at Lough Lannagh today.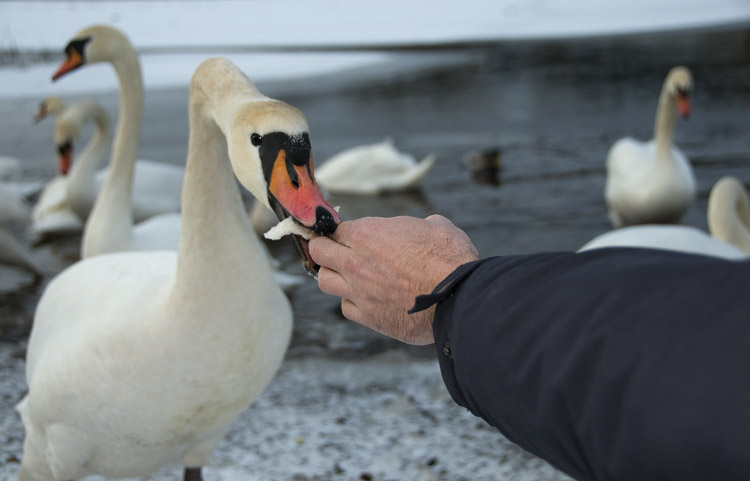 This man was feeding a swan directly from his hand - brave or foolish, I wouldn't do it considering their strong bills.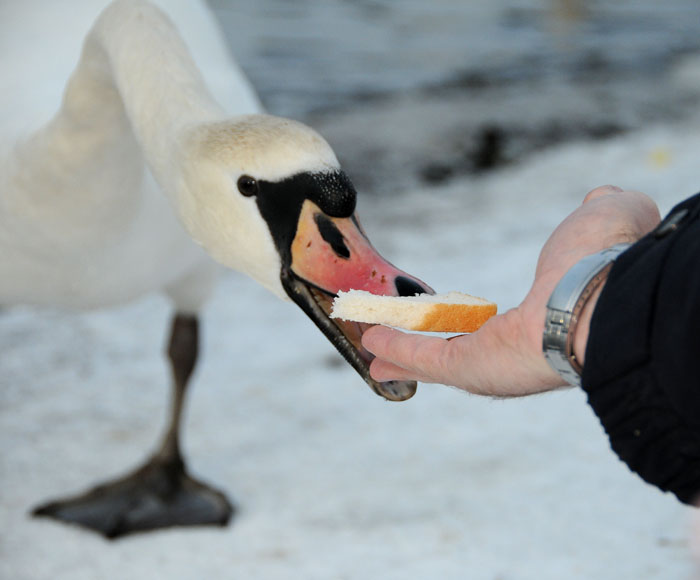 From the Hand.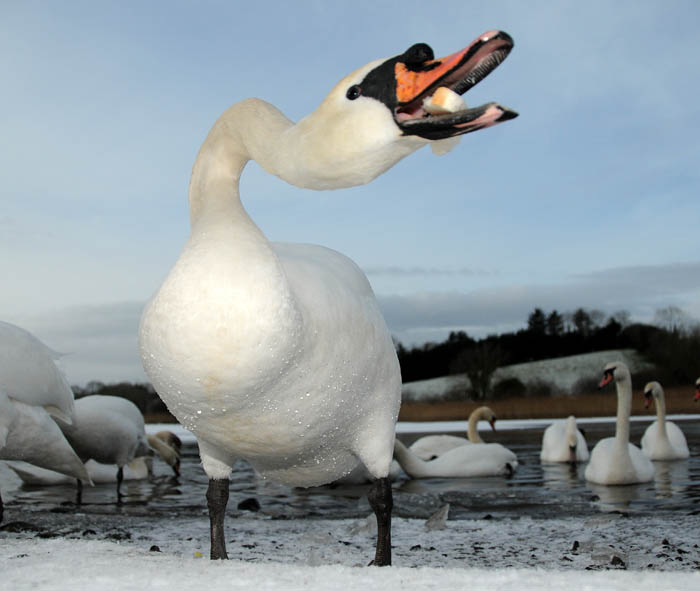 Very tasty!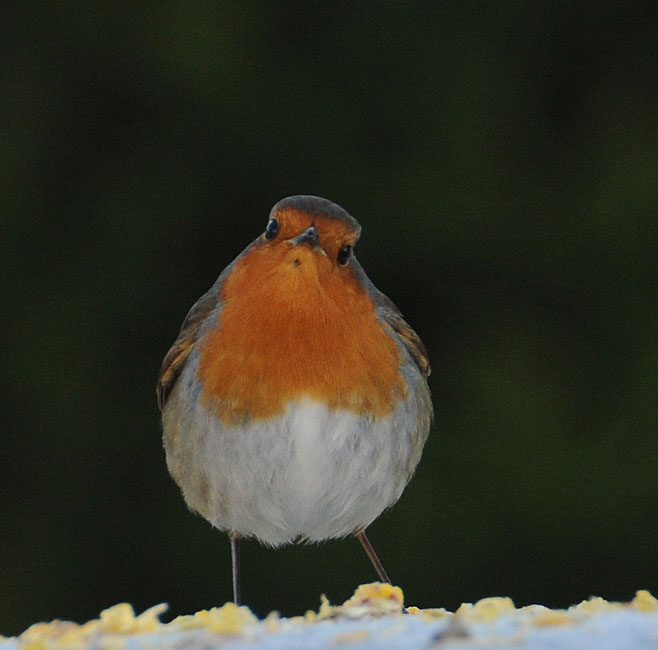 The robin mainly feeds from food on the ground.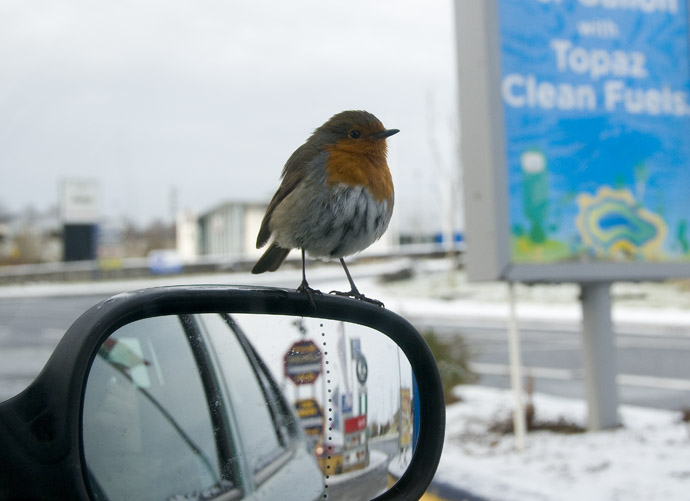 This morning getting the Sunday paper in Mulroys - maybe he thought I was buying bird seed.
---
Check out

Alison Laredo's Webpage