Professor Noel P. Wilkins, former Professor of Marine Biology at NUIG., will lecture the Mayo Historical & Archaeological Society at their Wednesday, February 24th meeting in the Failte Suite, Welcome Inn Hotel, Castlebar, commencing at 8 pm.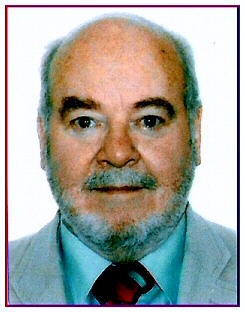 Prof Noel P Wilkins
The title of his illustrated lecture is "Alexander Nimmo - Master Engineer 1783 - 1832.
At the start of the nineteenth century, Mayo (and many parts of Connaught) had little infrastructure. The few roads that existed were little more than tracks. Wheeled carriages could not, for example, penetrate into the Erris area. Neither were there many quays or harbours that would have permitted widespread communication by sea.

Within the first thirty years after 1801 all this was changed under the direction of Alexander Nimmo a Scottish engineer brought to Ireland by the Bogs Commissioners. Working as a Government engineer during the forgotten famine years of the 1820s, Nimmo laid out the basic road and harbour infrastructure of Mayo. He was helped in this by William Bald, with whom he had interesting Scottish connections, and Patrick Knight an engineer from Castlebar. Nimmo's endeavours brought relief to the distressed Mayo people of the time and ultimately brought prosperity to the county and indeed the whole province. His work was influential in the formation of the OPW, the Geological Survey and the Hydrographic Survey.

This talk tells the story of Nimmo and his Mayo works, illustrating many of the piers, harbours and bridges he designed and constructed that are now almost unknown and forgotten in Mayo.