Claremorris Historical Society.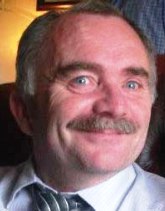 Mr. Ger Delaney, Local & Family History researcher.

A very interesting illustrated talk on the Hollymount Presbyterian Congregation will be given by Mr. Ger Delaney the well known local and family historian. The venue for the lecture is the Town Hall, Claremorris, on Monday, 14th April, at 8.30 pm. All are Welcome.

The Congregation, which was made up mainly of Scottish-born farmers and labourers,  flourished in the south Mayo area in the second half of the 1800s until numbers declined in the  1920s. The  talk will tell why they settled in the area, what they did and where they lived and the ministers who served them.

Mayo Historical & Archaeological wish our friends in the Claremorris Historical Society success with their lecture.