Mayo Historical & Archaeological Society,
in association with the Heritage Dept., GMIT.
An illustrated lecture by Mr. Alf Monaghan.
GMIT Westport Road, Castlebar.
Wednesday, October 10th., at 8 pm.
All welcome.
MONASTIC IRELAND - A GIFT OF THE NILE !
Alf Monaghan's illustrated talk looks at the history of early Irish Christianity from a different perspective - a Mediterranean perspective. It provides a tantalizing glimpse under the veil of history. It asks many questions and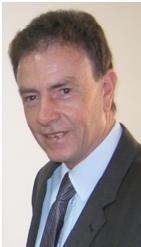 Mr. Alf Monaghan, who will deliver a lecture to Mayo Historical & Archaeological Society, at the GMIT Campus, Castlebar.

 confounds some of the accepted theories about the history of early Christianity in Ireland. It traces links with ancient Egypt, connects Irish monasticism with the desert fathers and the early Irish Church with the Coptic Church. Recent Irish discoveries such as the Fadden More Psalter - Egyptian papyrus found in an ancient book of psalms from a Tipperary bog - are clues pointing to a more substantial eastern Mediterranean influence in early Irish Christianity, than has been acknowledged to date.

ALF MONAGHAN                                                          

Born in Castlebar, Alf Monaghan grew up near Enniscrone later moving to Carrick-on-Shannon in Leitrim. A Commerce graduate from U.C.D. he has spent most of his life working on trade and economic development abroad.

After an early career in the UK food industry, he spent a decade with Enterprise Ireland, developing Ireland's export and investment activities in Northern Europe. Since then, he has been an advisor to governments, development agencies and business in the Mediterranean, Middle East, South and West Africa, the Caribbean and other emerging markets.

His last 10 years have been in the Middle East where he has spent time in Syria, Turkey, Lebanon, Jordan and Egypt. Always interested in history, his time in Syria and Egypt in particular, sparked off a deeper interest in early Christianity and the links and influences between this area and Ireland - many of which are now 'lost' or 'forgotten'.