Mayo Historical & Archaeological Society.
The Mayo Historical & Archaeological Society in association with the Heritage Dept., GMIT, Castlebar will host a most interesting lecture by Prof. Patrick Duffy, Emeritus Professor of Geography, at Maynooth University, where he taught historical geography and landscape studies for many years.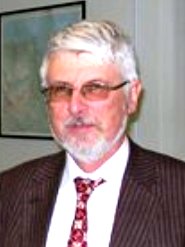 Prof. Emeritus, Patrick Duffy, NUIM.
The title of his lavishly illustrated lecture is 'Picturing Ireland: a century in the National Geographic Magazine 1915 - 2015'. The lecture takes place at the GMIT Campus on Wednesday, March 4th at 8 pm,
In 2014 Patrick Duffy was the Peter O'Brien professor in Canadian-Irish Studies at the Concordia University, Montreal, and presented this lecture to the students there. Some magnificent photos of Ireland, for which the National Geographic is famous, were shown. and  interesting commentary by the speaker added to the enjoyment of the audience.
Professor Duffy tells us "The National Geographic reporters, and especially its photographers, have presented us with an American view of the world for more than a hundred years.  Ireland has featured many times since 1915, usually represented in print and picture as an exotic landscape on the edge of Europe.  Until the 1960s, it was a comparatively poor and quaintly nostalgic location for the American imagination: the contrast between American material living standards and the pre-electric countryside of Ireland up to the 1950s imbued the National Geographic's commentary on Ireland with 'a charm and a beguiling sense of unreality'.  The most popular places featured in the magazine were in the west, with Mayo and its islands appearing regularly".
This lecture promises to be a most interesting event, and all are welcome.