Mr. Paul Duffy, BE. Galway, who lectured the Mayo Historical & Archaeological Society last week on 'William Bald - Cartographer and Engineer' will be featured on RTE's Nationwide television program; on next Friday evening, February 13th at 7pm. He will be commenting on old Galway postcards; which is the subject of his latest book – 'Galway History on a Postcard.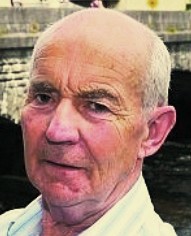 Paul Duffy, BE. Galway
Paul is well known in historical circles for his contribution to the written history of industrial archaeology in county Galway, and is a much sought after lecturer on subjects as diverse as watermills and Irish coinage etc.
Be sure to watch this most interesting program.