Mayo Historical & Archaeological Society.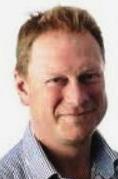 Mr. Chris Corlett. National Monuments Service.

Mr. Chris Corlett, National Monuments Service, Dept. of  Culture, Heritage, and the Gaeltacht, will be the guest speaker at our next meeting in the GMIT Campus Castlebar on Wednesday night March 7th commencing at 8 pm. The title of this illustrated lecture is 'Cursing Stones' and it is organised in association with the Heritage Dept. GMIT.
One of the most enigmatic sites from early Ireland are 'cursing stones'.  Only two are known to survive today, the others having been reportedly destroyed, usually by the Catholic Church authorities, during the early 19th century.  Of the two that survive, one can still be found to this day on Caher Island, Co. Mayo. Folklore survives as the only testimony to several others from the county. The evidence for cursing stones and how they were used comes almost exclusively from folk traditions, but some early historic sources suggest that they probably had much older origins.  Cursing, which can be defined as the wishing of evil upon a person by invoking a power - divine, demonic or magical - against a person, is an international phenomenon that is found in many past cultures.  However, analysis of the evidence from Ireland, and in particular Co. Mayo, raises the important question - were cursing stones actually used for cursing at all?
ALL WELCOME