An illustrated lecture 'AD 664: the year of living dangerously', will be given by Professor Dáibhí Ó Cróinín on Tuesday 16 April at 8:00pm in The Atlantic Coast Hotel, Westport.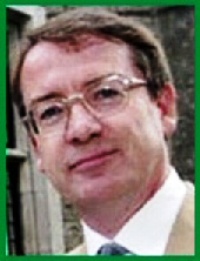 Professor Daibhi O Croinin, NUIG, Galway.

In this talk, Professor Ó Cróinín, of NUI Galway, will tell the fascinating story of what happened in AD664, and why the events of that year were so important in shaping the political and religious history not only of Ireland but also of England and Scotland - and even the continent! Best known for having been the year of the Synod of Whitby (when, it is alleged, that Irish missionaries were expelled from England) AD664 was also a Plague Year, a year of startling astronomical events, and a crucial turning-point in the history of Christianity in these islands - and beyond.

All are welcome.

Mayo Historical & Archaeological Society wishes our friends at Westport Civic Trust every success with this event.