The Castle Bookshop, in conjunction with GMIT, Castlebar are delighted to invite you to a lecture titled 'Irish monasticism from the 6th to the 14th century'.
The lecture will take place in GMIT Castlebar at 7.30 pm on Thursday, November 5th. Adm. Free
The lecture will be given by Dr. Enzo Farinella, who is the author of a book, 'On the pathways of the world - Irish monks in Europe and Italy', which deals extensively with the subject.
Irish monasticism from the 6th to the 14th century was an important stage in human history. Greece before and Italy afterwards produced similar stages, which contributed substantially to a new face of our Europe and of our world. Bobbio in Italy, Luxeuil in France, St Gall in Switzerland, Wurzburg and Ratisbon in Germany, Iona and Lindsfarne in Great Britain were the most important European cultural and religious centres, founded by Irish monks, decades after the crumbling of the Roman Empire. To these Irish monks Europe and Italy owe a lot.
Ireland, through her monastic centres, her foundations, her schools, her university citadels, her scriptoria, Ireland played an important role in reintroducing classical learning to Europe. Also Pope Francis paid a tribute to the work of her monks, when citing the roots of Europe in front of the Euro parliamentarians in Strasburg, he mentioned the ancient roots coming "from Celtic history".
Dr. Farinella will reflect on the influence and importance of Irish Monks in European History, in what he describes as a golden age of learning. His book titled 'On the Pathways of the World' will be for sale on the night of the lecture.
About the Author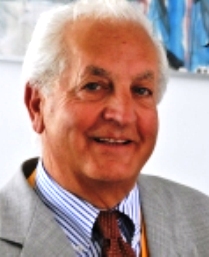 Dr. Enzo Farinella.

Dr Enzo Farinella was born in Gangi, Sicily, and has been living in Ireland for over 40 years. He is a journalist, bureau chief in ANSA (Italian News Agency) and a correspondent for Vatican Radio.

He graduated from the universities of Madrid, Alcala de Henares, Genoa and Naples.

For 20 years he was Cultural Attaché in the Italian Cultural Institute in Dublin and now he is the Director of Casa Italia Cultural Centre, Dublin