Mayo Historical & Archaeological Society,
in association with the Heritage Dept., GMIT.
Illustrated Lecture
WW1, Anzacs from Co. Mayo.
More than 70 men and 2 women from County Mayo enlisted in the Australian forces during the First World War. Of these 15 were killed or died as a result of their war service. In this talk Professor Jeff Kildea will examine Mayo's contribution to the Australian war effort and tell the stories of some of the Irish Anzacs from Mayo who fought and died in the war.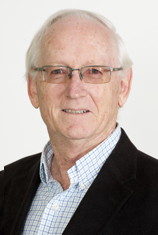 Prof. Jeff Kildea, University of New South Wales.
Jeff Kildea is an historian, lecturer and author with a PhD in history from the University of New South Wales. He is currently the Keith Cameron Professor of Australian History at University College Dublin. He has taught Irish and Australian history to undergraduates at the University of New South Wales and at Sydney University's Centre for Continuing Education and is an Adjunct at the Global Irish Studies Centre at the University of New South Wales. He has written booksand articles and presented papers both in Australia and Ireland on early 20th-century Irish-Australian history. His books include Tearing the Fabric: Sectarianism in Australia 1910-1925 (2002), Anzacs and Ireland (2007) and Wartime Australians: Billy Hughes (2008). He is currently researching Irish Anzacs and a biography of Hugh Mahon, the Labour member for Kalgoorlie who in 1920 was expelled from the Commonwealth parliament for his criticism of British rule in Ireland.
The lecture takes place at the GMIT Campus, Castlebar, on Wednesday, December 10th, at 8 pm.

All are welcome.