The Michael Davitt Museum.
Dr. Anthony Newby, will present an illustrated lecture
"A Brave, Sober, and Industrious Little Nation"
Michael Davitt in Finland 1904-05.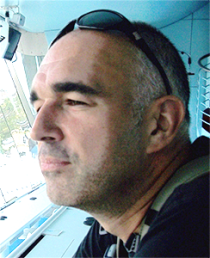 Dr. Andrew Newby.
Dr.  Andrew Newby - Fellow of the Collegium for Advanced Studies, University of Helsinki; Senior Lecturer in History, University of Aberdeen: Adjunct Professor in European Area and Cultural Studies, Department of World Cultures, University of Helsinki.
Booking advisable:
Telephone. - 094 9031942
email. - davittmuseum@eircom.net
By July 15th.
Lecture takes place at the Michael Davitt Museum, Straide, on Thursday July 17th at 8 pm.
Refreshments served from 7.30
All Welcome.