Mayo Historical & Archaeological Society.

"Anglo-Norman monasteries in Mayo" is the title of an illustrated lecture to be given by Prof. Tadhg O'Keeffe at the next meeting of Mayo Historical & Archaeological Society in association with the Heritage Studies Dept., GMIT, on Wednesday, November 18th at 8 pm. GMIT Campus, Castlebar.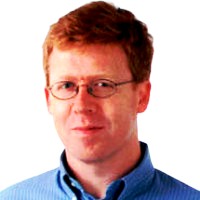 Prof. Tadhg O'Keeffe, UCD. School of Archaeology.



One of the features of the Anglo-Norman colonisation of Connacht, including Mayo, was the foundation of new monastic houses. Most of these were friaries of the mendicant orders. This paper looks at the pattern of foundation of these monasteries and it explains what we can learn from studying their architecture.

Prof. Tadhg O'Keeffe teaches in UCD School of Archaeology. One of Ireland's best-known specialists in the archaeology and history of the middle ages, he has written numerous books and essays on medieval architecture in Ireland. His most recent book is Medieval Irish Buildings 1100-1600 (Four Courts Press)
We look forward to another very interesting presentation.
All are welcome.