Mayo-Historical-Archaeological-Society.
Lecture Reminder.
Dr. Eileen Murphy, Senior Lecturer in Osteoarchaeology at Queen's University, Belfast, will be the guest speaker at a meeting of the society on Wednesday night next, April 22nd at 8 pm.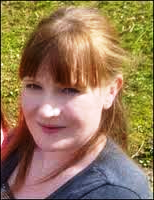 Dr. Eileen Murphy. QUB.
The title of her illustrated lecture is
'Children's Burial Grounds In Ireland (Cillini)'.
This is a fascinating lecture about the burial of unbaptised children, and others, in unconsecrated ground, covering a period possibly starting in the Early Christian era but certainly reaching back to Medieval times.
All are Welcome.